North Castle Sets Ward System Proposition Vote for Nov. 13
We are part of The Trust Project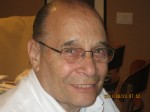 The North Castle Town Board has scheduled a special election for Nov. 13 so the public can vote on propositions asking whether to establish a ward system and increase the size of the board.
Faced with a dwindling amount of time to hold the vote after receiving an Oct. 9 letter from the Westchester County Board of Elections stating that the two propositions could not appear on the Nov. 4 general election ballot, the board huddled with Town Attorney Roland Baroni on Wednesday to discuss its options.
It announced at a special meeting Wednesday night that the Nov. 13 vote would take place at three polling places–the firehouses in Armonk and Banksville and the community center in North White Plains–from 6 a.m. to 9 p.m. Paper ballots will be used.
North Castle must also publish official notice 10 days before the vote and post notices in at least five conspicuous places throughout the town.
At its Oct. 22 meeting, the board will announce when the town will hold a personal registration day and how residents may vote by absentee ballot. Any town resident who is currently registered to vote through the Board of Elections may participate. Those residents who are at least 18 years old and are not registered will have one day to register for this vote.
Baroni said the town is obligated to hold the vote between 60 and 75 days after Sept. 2, the date that North White Plains resident Anthony Futia submitted the petition. The only way it could have avoided it is if Futia would have withdrawn the petition, he said.
As a result, the vote must be held between Nov. 1 and Nov. 16.
Futia rebuffed numerous appeals Wednesday night from town officials and the public to reconsider and wait until next year's general election to put the propositions on the ballot. Under state election law, voting on townwide propositions are considered a special election and cannot be placed on the regular ballot except for a biennial town election, which occurs on Election Day in odd-numbered years.
But Futia said waiting until next year would give opponents time to try and get the propositions defeated.
"I don't feel comfortable (with that)," Futia said. "You see everyone in this room is going to be looking to destroy it."
Supervisor Michael Schiliro said he was concerned that rushing to meet the deadline could result in errors or some voters being disenfranchised. The board agreed to hire an attorney specializing in election law to assist.
"It's going to take a lot of time, a lot of effort and a lot of expertise from everybody in this room," Schiliro said.
With still a long list of tasks to complete, board members opted to schedule the vote for the last feasible weekday in the 15-day time period to give them maximum time. It discounted Fridays and weekends because that could hold down turnout.
Councilman Jose Berra, who suggested a compromise to Futia to withdraw the petition but resubmit it in time for an early 2015 vote, said the town will meet its responsibilities but wish it hadn't come to this.
"We'll do our fiduciary duty and do what we have to do, but I think it's a sad day for the town," he said.
Several residents who spoke said they were concerned about costs. Each election inspector is paid $225 for the day, plus there are costs to print the ballots, said Town Clerk Anne Curran. The town also plans on mailing out literature to every household explaining that the vote has been moved from Election Day to comply with state law. Then there will be the cost of legal counsel.
Check back for updates to this article.