North Castle Permanently Approves 63-Acre Conservation Easement
The North Castle Town Board approved accepting a conservation easement from the Westchester Land Trust earlier this month to preserve an environmentally-sensitive 63-acre parcel on Byram Lake Road as open space in perpetuity.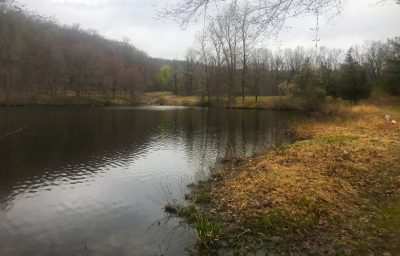 Early last year, the Land Trust obtained a $1,062,000 state grant that will enable it to buy the property from owner Vito Errico. The town will be pitching in $250,000 to complete the transaction.
Supervisor Michael Schiliro said prior to the vote that he has been eying the land since he was first elected to the board as a councilman in 2007. Schiliro said after a few different development proposals from Errico stalled, the 
"I just really appreciate his efforts to make this happen and always checking back in with the town and with me on the status of his property, which did not end up getting developed and it could have been developed with several homes," he said.
The town's Open Space Committee identified the property as a top priority for preservation as early as 2003.
When the state Department of Environmental Conservation's Water Quality Improvement Project (WQIP) program grant was announced in January 2020, it was stated that the Land Trust will share management of the property as a nature preserve. It is anticipated that there will be public access to the property, including a hiking trail that will be built.
The land is bordered by I-684, Byram Lake Reservoir, the Meyer Preserve and the Butler Memorial Sanctuary. It is part of a 700-acre corridor that contains highly varied species of plants and animals as well as high-quality sand and gravel aquifers that produce large volumes of water.