No. Castle Among Towns Renewing Effort for Hotel Occupancy Tax
We are part of The Trust Project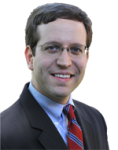 North Castle and other municipalities in Westchester with lodging facilities are again supporting a 3 percent hotel occupancy tax, but there is greater hope Albany will approve the necessary legislation this year.
The North Castle Town Board last week unanimously passed a home rule bill that would charge guests an extra 3 percent on their hotel bill. In New York State, cities are able to levy the charge but towns and villages need state approval through a special resolution.
Last year a virtually identical measure passed both houses of the legislature but was vetoed by Gov. Andrew Cuomo. However, he did sign into law the enabling legislation for three upstate counties — Delaware, Franklin and Oswego — to institute the tax.
Assemblyman David Buchwald (D-White Plains), whose district includes North Castle, said few if any travelers would alter their plans as a result of the extra charge. Many municipalities, counties and states throughout the U.S. levy a similar tax to apply toward capital improvements, infrastructure, road repair or other projects.
"In my view, this is a property tax relief proposal and it's mandate relief," Buchwald said.
North Castle's lone lodging facility, the 140-room La Quinta Inn on Business Park Drive in Armonk, could generate an estimated $80,000 to $120,000 a year for the town, said Supervisor Michael Schiliro.
Schiliro said the town's measure, approved last Tuesday during a special town board meeting, would be used to help offset the costs of the town's road repair. Since infrastructure costs and capital projects are not exempt from the state's tax cap like school districts, municipalities must find new revenue streams to help pay for necessary work.
In almost all circumstances, visitors to the area, not town residents, would be the ones affected by the tax, Schiliro said.
"So this is one small way to receive some additional revenue from non-residents and in our view maybe somewhere around $100,000 a year or $120,000 a year (would be generated)," he said.
Schiliro noted that North Castle has been passing a similar resolution for about the past six years.
State Sen. George Latimer (D-Rye) said he learned during the recently concluded budget deliberations that Assembly Democrats reached a deal with the Republican-led Senate and Gov. Andrew Cuomo that they would not stand in the way of the legislation this year.
He said in the past some of his Republican colleagues, and to some extent Cuomo, were hesitant to approve any type of tax increase.
"It is my understanding that the Assembly support of this legislation would be by the Senate leadership and the program would be outlined in these tax bills," he said.
Other municipalities that are seeking the tax include Harrison, Mamaroneck, Port Chester and Tuckahoe, Latimer said. In addition, Woodbury in Orange County has also sought the legislation.
Buchwald mentioned that with cities given the option to impose the hotel occupancy tax, it is not a new concept. White Plains, for example, has continued to add additional rooms, all of which are subject to the occupancy tax, he said.
Schiliro said while there is only one hotel in the town now, the legislation could yield more revenue in the future. There has been talk that one day IBM could have a hotel built on its property.