New York State on Verge of 70% COVID Vaccination Threshold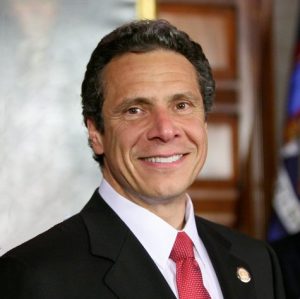 The COVID-19 infection rate in New York is diminishing slowly but the steadily rising vaccine rate has put the state on the verge of a near full reopening.
On Monday, Gov. Andrew Cuomo said the vaccination rate for adults 18 years old and up was 69.9 percent, which means the state will reach the 70 percent threshold imminently. Last week, Cuomo said once vaccinations reach 70 percent, all mask requirements will be lifted except for several institutionally mandated facilities such as entering public transportation, health care facilities, prisons and homeless shelters.
"Seventy percent is a great milestone," Cuomo said. "The president set 70 percent by July 4 as an optimistic milestone. Not all states will hit it, but we will reach it earlier than anyone thought."
Over the past couple of weeks New York has continually been competing for the lowest infection rate in the country on a consistent basis using the seven-day average. Sunday's positivity rate was 0.52 percent, and it dropped to 0.41 percent on the rolling average over seven days.
By region, the highest infection rate was Finger Lakes at 0.62 percent while the Capital region had the lowest at 0.33. Mid Hudson and New York City were at 0.39 percent.
The key reason for the drop, Cuomo said, is the slowly increasing vacation rate. The state has now administered 20.1 million doses with more than 11.1 million people having received at least one shot and just over 9.8 million completely vaccinated.
The encouraging news prompted the governor to announce Monday that this year's New York State Fair in Syracuse will have no restrictions when it opens on Aug. 20 for its customary late summer run through Labor Day. Earlier this spring, when Cuomo announced a partial reopening, the seven-day rolling average stood at 2.06 percent statewide.
Although progress has been outstanding, Cuomo said the state will continue to try and push the vaccination rate higher.
"We hit all those milestones but it doesn't mean that when we hit 70 percent it's over," he said. "It means it's working; it means we're doing well, but it also means keep going, and that's what this celebration is going to be. It's not the finish line at 70, but we're coming around the last turn on the track and we have to focus and we have to know that we're doing well, but we needed one more push to really get vaccinated to get the COVID beast under control."
The numbers were even better in Westchester, County Executive George Latimer reported on Monday. Active cases have shrunk to 270 well under the 1,100 cases from one month earlier on May 14. Hospitalizations have dropped to 22.
On Sunday, Latimer said results were returned from 3,136 COVID-19 tests and there were just 12 positives, a positivity rate of just under .04 percent.
"The numbers are extremely encouraging and they show that the vaccination works," said Latimer. "The more people that are vaccinated, the less likely they're going to get the disease."
Under the state's updated vaccination standard, which counts the percentage of people 18 years old and up who have received at least one dose, Westchester's number stood at 74.8 percent.
"A tremendous accomplishment that everyone should take credit for," Latimer said.
It was announced Monday that the county has extended its Tourism & Film's marketing campaign and its rallying cry to Go Beyond Without Going Far, said Natasha Caputo, Westchester's director of Tourism and Film.
The campaign, which will run through much of the fall, will partner with the county Chamber of Commerce, municipalities and other communities to encourage residents and visitors to spend time in their locales.
The campaign tagline will overlay an image that identifies a Westchester County community by name. The goal is to collaborate in highlighting the unique appeal of the county's cities, towns and villages, encouraging economy-boosting visitation and spending.
"With the increased vaccine doses and the decline in cases and the warmer weather, this spring brings fresh optimism and pent-up demand to travel," Caputo said.
White Plains Business Improvement District Executive Director Brittany Brandwein announced that that municipality will launch Staycation White Plains.
Cuomo also touted the entire state's tourist attractions, which is much more than New York City.
"This summer has to make up for everything we went through the past year," he said.
For information on eligibility and vaccination sites, the public may call 1-833-697-4829 or visit https://am-i-eligible.covid19vaccine.health.ny.gov