New Castle GOP Announce Greenstein, Board Candidates for Ticket
We are part of The Trust Project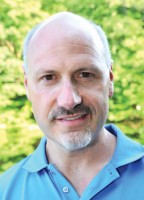 The New Castle Republican Committee officially announced Wednesday its slate for the November election, led by Supervisor Robert Greenstein seeking re-election to a second term.
Greenstein, a registered Democrat who is receiving the GOP endorsement for the second consecutive election, will be joined on the ticket by town board candidates Eileen Gallagher and Seth Chodosh.
Committee member and spokesman Jim McCauley said the trio, which the party is calling Team New Castle 2.0, provides highly capable people who have contributed to the community and represent people of different political affiliations.
"I think we have a good ticket and people with diverse backgrounds as candidates running for this board," McCauley said.
Greenstein will oppose Democrat Victoria Alzapiedi while Hala Makowska and Jeremy Saland will take on Gallagher and Chodosh for the town board seats.
The Republicans are hoping to win back-to-back elections. In 2013, the party comfortably swept to victory, capturing all three seats led by Greenstein. He was joined by running mates Lisa Katz and Adam Brodsky.
Chodosh's candidacy is a recent addition to the ticket. During the time that petitions were carried, the party included the name of former councilman Erik Nicolaysen as a placeholder until it could decide who would fill out the ticket. McCauley said party leadership wanted to make sure it found the right candidate and didn't want to be rushed into making a premature decision.
Gallagher, a 12-year Chappaqua resident, is a graduate of Fordham University's Gabelli School of Business and worked as an auditor for the accounting firm Ernst & Young. She later earned her master's in elementary education from St. John's and taught computer science and math.
During her time in town, Gallagher has been active in the community, having served in various capacities, including Westorchard Elementary School PTA chair. Most recently, she served chaired the town's coyote management task force.
Chodosh, who holds a joint MBA in International Business from the Lubin School of Business at Pace University and the Instituto Tecnologico Autonomo de Mexico, is the owner of Running Paws, a Manhattan-based dog care and fitness service.
"Rob, Eileen and Seth will bring a diversity of perspective and talent to our town government that goes beyond party labels," GOP Chairman Steven Schoenfeld said in a statement. "The slate will give our neighbors in town a real democratic choice on the vision for the future of our town and our children who grow up here. The election will be a healthy debate for our town."