My Interviews with a Trio of Powerful Women Following Hamas Massacre
Opinion Advocates for ideas and draws conclusions based on the author/producer's interpretation of facts and data.
We are part of The Trust Project
By Adam Stone
It seemed like just another fall evening two Friday nights ago, at 11:30 p.m., when the message flashed on Alison Bender Kellner's WhatsApp, dispelling any chance of a peaceful night's sleep.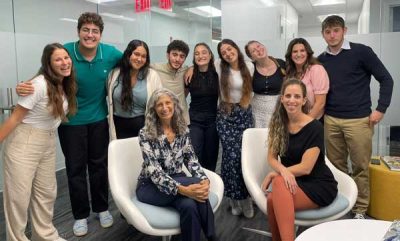 The notification was from the Greenburgh resident's daughter, a young Israeli living far from home, and the words carried a weight that would send any loving mother's heart racing.
"She said, 'I just want to let you know that we were just down in the bomb shelter because a siren went off and I wanted you to hear it from me before you saw it on the news,'" the Yorktown native told me in an interview last week.
Fortunately, her daughter, who joined the Israeli military eight years ago after graduating high school from Solomon Schechter (now the Leffell School) in White Plains, was not in the southern region attacked by the heinous Hamas terrorism.
Kellner called her daughter right away, initially thinking "it was something that was going to last for maybe a couple of hours or a day because that's happened in the past."
But within the next couple hours, as she was glued to the news, it became apparent this was a profoundly different situation.
A historic and gruesome organized massacre of Jewish people, a pogrom, was beamed triumphantly to the world across platforms like X, formerly Twitter, with mass civilian killings broadcast by the butchers on social media.
Civilian execution, rape and the savage slaying of young children and infants was on proud and public display.
Even Hitler's Germany aimed to obscure the Holocaust's horrors from the world.
"Babies were (murdered), women were raped after they were killed, paraded around, naked," Kellner said. "Barbaric."
Cultural Exchange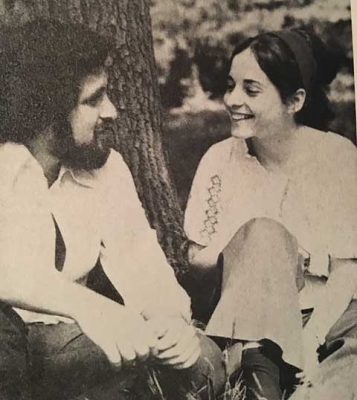 Meanwhile, Kellner's professional work stands in stark contrast to the brutality exacted by Hamas, complicated land disputes and the war the terrorist political group desired, leading to the tragic suffering of innocent Palestinian and Israeli people.
Kellner is the educational coordinator for the Westchester ShinShinim program, which connects young Israeli emissaries with local Jewish communities and aims to promote cultural exchange and understanding.
Sponsored by the Jewish Agency for Israel, ShinShinim brings post-high school and pre-army Israeli teenagers to the United States for a year of service.
ShinShinim, an acronym using a pair of Hebrew letters, stands for Year of Service. The young people live with local host families.
"They're here to help Americans understand what Israel is all about, what life is like for young Israelis," Kellner said. "And while they're here, they're also learning about America and about the American Jewish community in particular. And the idea is that when they go back, they'll bring what they learned there and then they've left information and connections and bridges here."
Kellner noted how the terrorist massacre has wrought unique challenges for the young people currently living here in Westchester.
'Different Stakes'
There are eight young Israelis living in the county through the yearlong program, which runs through next August. The recent graduates are affiliated with a variety of area synagogues and Hebrew schools among other institutions throughout the county.
As emissaries, they deliver community service, working in mostly private kindergartens and nursery schools, and also aid the elderly.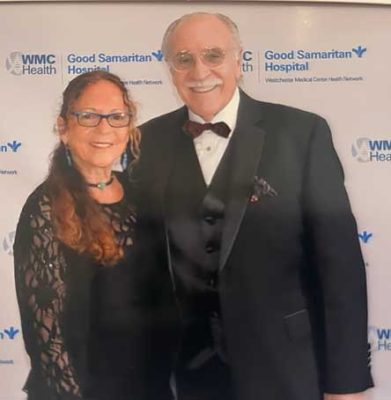 "Their objective in coming here was to share their experience of what it's like to be a young Israeli," Kellner said. "And that was supposed to be in a positive context, obviously. And now given the situation, they're still here with that objective, but it's much different stakes and they all have family and friends at home that have been impacted."
The ShinShinim even put together a flier detailing ways to aid the effort.
With 300,000 members of the Israeli military summoned from the reserves, Kellner said everyone in the community is helping, whether it's collecting supplies or preparing food or taking care of children who've been left behind by parents called for army duty.
"There are lactating women who are pumping milk for orphaned babies," she noted.
'All Hands on Deck'
Even while we were conversing last week, Kellner was out and about shopping for underwear and socks to send to her friend's son, a serviceman.
"I'm sending it with my nephew who is flying back to Israel today to join his unit," she told me.
Her nephew, in his 30s, has been out of the army for a long time.
"But," she noted, "they need all hands on deck."
In addition to her nephew, Kellner's sister-in-law and brother-in-law live in Israel, as do many close friends.
But here stateside, amidst the heartache, she said it's been encouraging to see the Westchester community embrace the ShinShinim emissaries.
"Concurrently," Kellner added, "the ShinShinim are sharing with the community here what it's like for your country to be under attack and to worry night and day about the safety of family and friends, all while seeing relentless unspeakable news from there."
'Goodness and Kindness'
Rabbi Yehdua Heber of the Chabad of Yorktown also messaged me last week to highlight various community members impacted directly by the horror.
He wants Jews and non-Jews alike to understand the full scope of the devastation.
For example, congregant Sigalit Sirlin learned last Wednesday night that her niece's boyfriend was killed in Israel.
In the wake of the Hamas terrorist attacks and subsequent war, the rabbi said Chabad of Yorktown is launching a "Goodness and Kindness" campaign, dedicated to countering hatred and violence through acts of compassion and benevolence.
He said the effort vies to illuminate a world in "dire need of such positivity."
"Our personal response must be to combat hatred and violence with acts of goodness and kindness," the rabbi said. "Bringing light into a world that so desperately needs it."
Complicated Politics

Heber connected me with longtime Yorktown resident Naomi Cohen, a veteran of the Israeli military whose life story is intricately woven into the history of Israel and the resilience of its people.
The terrorist attacks touched her in a deeply personal way. But, before we get to that, let me share a little background, to better understand the context in which Cohen absorbed news and details of the massacre.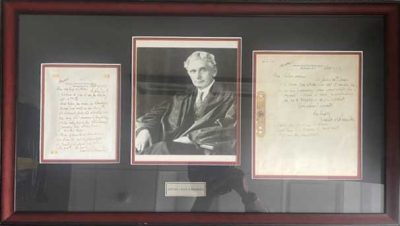 She's actually a great example of the complicated politics animating the Middle East debate. She and her husband, Jeffrey Cohen, a longtime Yorktown judge, are self-described secular Jews. (They're also the parents of current Yorktown Justice Aviah Cohen-Pierson.)
The Cohens are harsh critics of the Netanyahu government, and have protested his policies aggressively, even demonstrating on Shabbat at rallies in Israel while overseas in April for Passover.
"We have always wanted to live in peace, and we continue to want to live in peace," she told me in an interview last week. "The Palestinians should be able to have their own."
Veteran Experience 
But despite her deep and longtime concerns about Netanyahu, including but not limited to his contentious judicial overhaul (which she considered a threat to democracy) Cohen said the "horrible animalistic butcher-style terrorism" by Hamas provides the framework for Israel's military response.
It's important to emphasize how Cohen, a physical therapist, comes to the conversation with significant chops.
She served as a lieutenant in the Israeli army from 1970 to 1972, notably in the Golan Heights following the Six-Day War, and in 1973 as a reservist in a civilian hospital during the Yom Kippur War, taking care of families of wounded soldiers and citizens injured during terror attacks.
The family enjoys a storied past with Israel's kibbutz history. (A kibbutz is a collective agricultural or communal settlement where members live and work together, sharing resources and responsibilities.)
Cohen was raised in Ein HaShofet, a kibbutz located near Haifa in northern Israel. Her parents, who immigrated from New York to Palestine in 1933, played a pivotal role in founding the kibbutz in 1937.
Their mission was to establish a community based on the principles of cooperation and shared responsibility.
Yes, That Brandeis
Notably, Cohen's father, Joshua Leibner, formed a close bond with Judge Louis Brandeis, the first Jewish U.S. Supreme Court justice, during their journey to New York.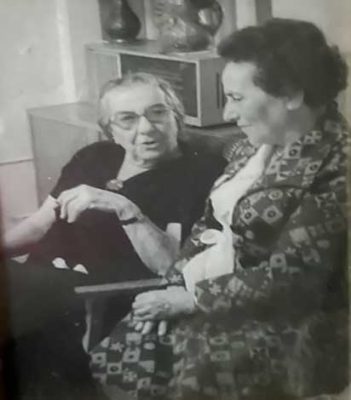 This connection led to a $1,000 donation from Brandeis, and support for the kibbutz's land acquisition from Arab residents in the area to establish Ein HaShofet. (Its name, translating to "The Eye of the Judge," was coined to honor Brandeis's role in its formation.)
In fact, the kibbutz was one of the earliest started in Palestine and the first founded by American-born kibbutzniks. The tradition continued into the 1960s when Israel was building small communities along the Gaza Strip. Ein HaShofet, at that time, adopted a young kibbutz by the name of Nir Oz.
"We taught them how to start (a) new kibbutz," Cohen explained.
Her brother was among those who contributed in the teaching of vital agricultural and community-building skills, a commitment that fostered profound connection with residents.
This family history provides the backdrop of the devastating terror attack, and how Cohen experiences the horror, with so many victims from Nir Oz kibbutz. On Oct. 7, about 180 of the 400 people who lived there were killed or taken hostage, as detailed in a chilling New York Times video report.
Personal Connections 
Cohen also learned last Wednesday night, the day before we spoke, that her nephew's 20-year-old stepson, Laor Abramov, was murdered in the terrorist attacks. Abramov was about to begin military service in Israel after previously residing in Princeton, N.J. with Cohen's nephew and his wife.
The young man's mother had left New Jersey for Israel to locate her missing son.
"They were looking for him in hospitals among the list of people who were killed in that big outdoor concert," Cohen said. "And apparently they made DNA analysis, and he was one of the young kids killed there."
Soul crushingly, Cohen also shared a common refrain given the evil that is exacted on Israeli hostages: "It was a relief for all of us to hear he was killed rather than being a hostage."
"Many of our friends whose family members are hostages," she added, "are wishing they were dead."
Among those linked to Cohen's kibbutz community is an 80-year-old woman named Carmela, held hostage along with her two granddaughters.
Just a quick Google search brings you more about the nightmare in the community. For instance, Hamas terrorists murdered an entire young family in their home at Nir Oz, including a pair of six-year-old girls, Shahar and Arbel, and a boy named Omer, just four years old.
Others, including a couple in their early 70s and a grandson of someone from Cohen's kibbutz, also fell victim to the horrifying human slaughter.
Meanwhile, the heartbreaking suffering of countless Palestinians delivers Hamas exactly what it wanted – condemnation of Israel's military response and a rise in global anti-Semitism.
"The pain is excruciating and unbearable at times," Cohen said. "But we shall overcome. No other choice."
'No Equivalence'
As Cohen grieves these losses, she's also seeing Israel given wartime expectations on the world stage that no other country is assigned.
"Israel's policies are to minimize civilian casualties, by notifying them ahead of an attack to get out, are in complete contrast to rumors circulating here," Cohen lamented.
Once again keep in mind she's a fierce critic of the Israeli government who champions peace with Palestinians, and describes the embattled Netanyahu as the nation's "crime minister."
But in this moment, Cohen recognizes Israel is confronting a murderous terrorist group with political power and an explicit desire to exterminate her people.
You can hold grave concerns about Israel's government and mourn the loss of innocent Palestinians deeply while also avoiding the trap of equating tragic wartime casualties with terrorist slaughter.
Former Examiner Editor Andrew Vitelli, who worked for the Israeli government's press office as a media fellow in 2012, expanded on related issues powerfully and passionately in a Facebook post last week.
Vitelli's Take
About a half-million German civilians were killed during World War II, Vitelli noted. One strike in Denmark targeting a Gestapo headquarters mistakenly hit a school, killing 86 children.
But no reasonable person views that history and condemns the Allies as inherently immoral as a result of the tragic loss of innocent life in war.
"That is because there is no equivalence between targeting children and civilians and targeting military installations where civilians might be nearby," Vitelli pointed out, articulating what should be self-evident, and remarkably is not.
"This is a basic concept of international law, but also of common sense and basic morality," added Vitelli, who holds a master's degree in Middle Eastern Studies from Tel Aviv University.
Drawing this conclusion does not require anyone to agree with Israeli military decisions, or soften any past rebukes of the country's handling of the Palestinian issue. But it does require you to differentiate between terrorist massacre and wartime casualties, and the infinite moral differences.
As he points out, Hamas is a genocidal terrorist group that "burns children alive, and rapes and kills women."
"Please," he pleaded, "do not feed into their propaganda by pretending otherwise."
In fact, Vitelli's wife, Zeynep, an immigrant from Turkey raised Muslim, happened to also share one of the more powerful social media posts I saw in recent days. She's lived in the U.S. since 2017, and is liberal herself, yet she's felt disconnected from contemporary progressive political culture.
She's come to realize, "staying silent has only helped the very loud radical left to grow stronger." The Westchester resident also stressed how "seeing students in the most elite universities of America stand with Hamas made my blood curdle."
"These young adults will be our future leaders," she added. "Democratic Party needs to take a hard look at themselves and flush out people like Rashida Tlaib or Ilhan Omar who clearly do not appreciate what this country has given them. I'm speaking as a Turkish migrant who was raised Muslim and exposed to antisemitic language all my life and I choose to deny antisemitism or racism against any peoples."
The sentiments from the Vitellis brings me to an interview I conducted last week with Tal Hartuv, a Jewish woman of British descent. Her harrowing story is almost beyond belief.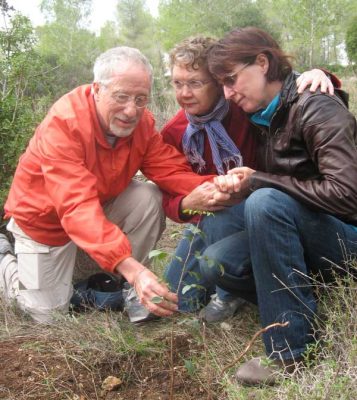 Afternoon Hike
Last week I had told my pal in publishing, Grace Bennett, founder of the local Inside Press magazines, that I was looking to interview sources for this column. As a board member with the White Plains-based Holocaust & Human Rights Education Center, I figured Grace could point me in a helpful direction.
Through a friend of hers, I was directed me to Hartuv, who survived a vicious machete attack nearly 13 years ago at the hands of terrorists, Ayad Fatafta and Kifah Ghanimat, in the Mata Forest, near Jerusalem.
In a gripping and heart-wrenching interview, Hartuv, a seasoned tour guide in Israel, took me back to Dec. 18, 2010, when she and American tourist Kristine Luken were attacked by Hamas and Fatah killers. Luken was an American and a Christian, and loved Israel, and Hartuv was her Jewish guide.
"And it was on a Sabbath, and there we were, just going for a hike, 3 p.m. in the afternoon, and I take her up to a viewpoint, and we're sitting on a rock eating sunflower seeds," she recounted for me last Thursday in a Zoom interview from her home in Israel. "Then (about) 60 feet away, I'm looking down the hill and I can see something moving in the bushes."
Hartuv nudged Luken to tip her off to potential trouble. A man picking blackberries emerged from the bushes and asked Hartuv in Hebrew if she was Jewish, and requested water. She thought maybe they were about to be robbed.
"I just said, 'Look, let's get back to the car, I don't know what they want,'" she recalled.
They began walking down the hill, with Luken behind Hartuv. Suddenly Hartuv heard her friend scream.
"And as I turn around, one of them pounces on me," said Hartuv, currently 58.
Fighting Back
Luckily Hartuv had a pen knife.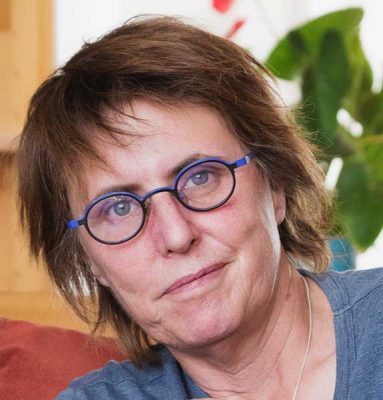 "So I'm lying on my back, and he's kneading his way up my stomach and chest and I take my chance, and I stab him in the nuts," she said. "But he overpowered me. So he takes away my knife, lifts me to my feet and I'm just looking and he's got an Israeli police jacket and Israeli army pants on and that's another dissonance like who the hell is this?"
She told me about her desperate attempts to negotiate with the captors, and moments of sheer terror even as she tried to save her friend, urging Luken in English to fake an epileptic fit.
There was a series of confusing events, with the attackers making ominous phone calls.
"And I'm thinking, the only reason that we are not being murdered is they're going to put us in a car and take us off to Gaza," Hartuv said. "And there are security officials who think that's actually what it was."
She was fighting with a man who'd drawn out a foot-long machete, making mysterious phone calls and wondering whether she was about to be kept as a hostage or killed.
'I Can Hear My Bones Crunch'
At one point, the situation escalated when the attackers discovered Hartuv's Israeli ID. The captors' demeanor changed, his expression changing from methodical to violent. He ordered her in Hebrew to take off her shoes.
Although the full story is far more detailed, the shorthand version is that the assailants tied the two women up with Hartuv's shoelaces, hands bound behind their backs and gagged them.
They'd been pushed further into the forest, away from potential witnesses.
"And this guy stabbed me in the back so hard I fall to the ground," she said.
Cognitive dissonance was heightened by the beautiful surroundings; she heard the birds sing and remembers fresh scents of pine.
"He is smashing me so hard with this machete that I can hear my bones crunch," Hartuv told me last week while smoking a cigarette, still grappling with the emotional and physical damage. "And because it's a serrated blade, it gets stuck in bone. And he's, like, pissed that it's not coming out. It's like, no, what a bummer. And they're smoking a cigarette and they're doing this slowly."
Escape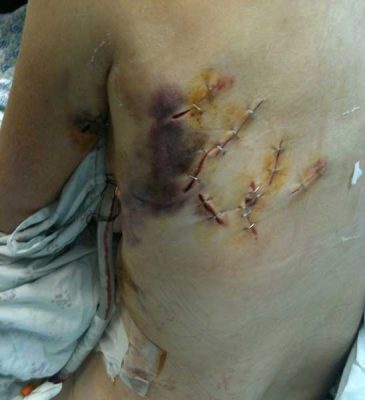 Hartuv's injuries included 13 machete wounds, more than 30 broken bones, a collapsed lung, a crushed sternum and a broken shoulder blade. She had splinters of bones in her lungs and diaphragm, and her diaphragm had been sliced.
As for Luken, the assailants thought she was Jewish, too.
"She's on her back, and she's squirming, and she's saying, 'Jesus, help me, Jesus.' I can hear that," Hartuv recalled. "And they have these three declarations, those three creeds of antiquity, and they basically chop her up in front of my eyes. And then they leave. And I'm just laying in a pool of blood."
Luken was gone.
Hartuv's survival instincts were deployed, and she played dead, intent to keep her eyes open, the way your eyes remain when you die. She figured it was her only chance.
The attackers left her for dead. She then incredibly walked more than a mile, gravely injured, seeking help.
"And I managed to even orientate my way through the forest until I found the picnic tables where we parked," she told me. "And then, of course, all hell breaks loose, right? The army comes, the helicopter, the police. I'm rushed to the hospital and I remember immediately going into surgery."
Hartuv's life was saved by both Arab and Israeli medical doctors in the hospital who worked together to provide her with critical care and surgery.
"I go into this operating (room) and it is ironic because the last words I hear before I go asleep was from a Jewish surgeon to his Arab colleague, and he said, 'Mohamed, pass me that knife,'" Hartuv recalled. "I mean, you've got the scalpel in one hand or you've got a machete in another, right? And it's all about choice."
Hartuv even published a 2019 book about surviving the nightmare, titled "The Rage Less Traveled: A Memoir of Surviving a Machete Attack."
Lingering Fear
The two assailants were ultimately apprehended, confessed to the attack and convicted. They are serving long sentences in Israeli prisons.
One of the attackers was also convicted for a prior murder of another Israeli woman, Neta Sorek.
I asked Hartuv, a jazz pianist, if she's confident the killers will serve out their sentences.
"No, absolutely not," she replied. "Especially with this hostage crisis, who knows what's going to happen? This is always my fear in Israel. One kidnapped soldier and we let out (1,027) cold-blooded terrorists for Gilad Shalit." (Shalit was an Israeli soldier released in 2011 by Hamas in exchange for 1,027 prisoners.)
Authorities had asked Hartuv and Luken's attackers why they wanted to kill Jewish people.
"The policeman says, 'But what's the reason?'" Hartuv recounted. "And (one of the attackers) says, 'No reason, just because.' So that's in its essence."
Morality Tale
Hartuv maintains close friendships with many Palestinians and received support from them during the recent terror attacks.
As the massacre unfolded in the news, the Israeli resident feared it "is going to happen to me again."
"Now, the thing is," she added, "I'm very good in a crisis. I function. And I had a lot of resourcefulness when we were attacked, playing dead, orienting myself in the forest. I'm not the panicky type, so I didn't panic."
With all of these experiences, I asked, what's her grand takeaway?
She said although she's "psychologically disabled" and "lost the expectancy of a long life," and "lost peaceful nights," she's maintained her moral compass.
"So I say to people frustrated, oh, boy, I'm frustrated," she said. "But you know the difference? I didn't take out my frustrations by pouncing on Arabs, tying them up and hacking them to death. Which brings me back to my Muslim surgeon, right? He chose life."
Blind Spot 
Tragically, too many people, especially on the left, have confused empathy with the suffering of Palestinian people with reason to justify or make sense of ongoing anti-Semitic extermination efforts.
That left wing ignorance combined with racial hatred on the right has contributed to the escalating bloodshed and rising acceptance of anti-Semitic tropes.
I visited colleges in recent days with my family and saw "Save Palestine" messages chalked across campuses without any reference to the terror attacks, or the fact that Hamas uses innocent Palestinians as human shields.
Many have abandoned the sermon they correctly preached when stressing to the world how the lives of Black people matter and matter deeply.
That didn't mean that other lives mattered less. It meant Black people have faced structural oppression and violence. The same lessons apply here.
Even if deeming Palestinians as oppressed, a failure to recognize the desire of forces across the Middle East to obliterate Israel, and the human carnage that comes with that persistent rhetoric and policy, is to be painfully ignorant to the truth of historic anti-Semitic tyranny.
Palestinian lives, of course, matter just as much as Israeli lives. They've endured injustices. Health Ministry officials report thousands dead from Israeli strikes, a heart-wrenching reality. None of that negates the nature and context of the Hamas massacre.
You can acknowledge the glaring moral distinction between casualties of war and an organized attempt to exterminate a group of people even if you're disturbed by the current Israeli government. And you can do so without feeling any less saddened by the loss of all innocent lives.
'Willful Ignorance'
In addition to condemning the medieval-style inhumanity and cruelty of Hamas, on 10/7 and otherwise, it's critical to recognize the wide civilian support in Gaza for the homicidal terror group's agenda, voting the explicitly violent agenda into power, participating in kidnapping, raping women, celebrating torture, and cheering on the desecration of dead Israeli bodies; that public opinion reality is not unlike what we saw on 9/11.
"People should not give in to willful ignorance and should not believe propaganda, which purports that Gaza civilians do not back Hamas," Israeli citizen Zahava Englard emphasized to me over email. (Her son and son-in-law are on the front lines, preparing to enter the Gaza hellscape).
It's also worth stressing how in the shadow of six million killed in the Holocaust, and the rise of a certain breed of nationalism over the past eight years, right-wing hate demands urgent attention. It's also important to acknowledge how many in the mainstream, Republican and Democrat, have issued clear and strong statements.
However, from spineless corporate leaders to community leaders and even typically vocal everyday people, it's been astonishing to witness those who were once correctly blunt about their support for Black lives in the wake of George Floyd's murder, yet seemed unwilling or unmoved to speak out in the days after the terrorist bloodbath.
Some apparently believe that complicated feelings about Israel serve as an acceptable excuse to remain silent on anti-Semitic homicide.
President Joe Biden, for his part, delivered one of the most emotional speeches of his presidency last week: "Infants in their mothers' arms, grandparents in wheelchairs, Holocaust survivors abducted and held hostage — hostages whom Hamas has now threatened to execute in violation of every code of human morality. It's abhorrent."
On the local level, so many have displayed incredible leadership.
An estimated 1,200 people turned out Sunday night for a solemn vigil in downtown Chappaqua, organized by members of a Horace Greeley High School student club, with clergy and dignitaries delivering strong remarks, including former President Bill Clinton. Rabbi Jonathan Jaffe of Temple Beth El of Northern Westchester in Chappaqua, one of the speakers, penned a powerful and widely shared letter that we published as a guest column last week.
Final Thoughts 
While their narratives are all unique, Kellner, Cohen and Hartuv share anguish and grief in the aftermath of the attacks, highlighting the profound human toll of anti-Semitism, hate of Israel and all that comes in its wake, as innocent Israelis and Palestinians continue to suffer.
While 9/11 unfolded, and the towers burned, no mainstream commentator imagined justifying the mass civilian murder by pointing to any problematic U.S. foreign policy.
Although the loss of any innocent human life is equally heartbreaking, it's been revolting to see prominent observers equate tragic, devastating wartime casualties with terrorists tormenting and torturing children, and taking them as hostages.
Given Israel's small population – about 9.1 million – the 1,300 deaths in the terror attacks would be comparable to roughly 48,000 Americans. By way of comparison, to give a sense of scale, about 3,000 people died on 9/11.
Some of the preposterous false equivalencies between civilian military casualties (tragic as any decent person unabashedly acknowledges) and the orchestrated mass butchering of innocent people ripped from their homes has been ghastly to watch.
What startled me wasn't the desire to debate ancient land disputes and contemporary injustices. What startled me was the desire to do so as the gruesome slaughter took place, and in its immediate aftermath.
I pray for peace, sympathy for all the innocent victims and a heightened understanding across the political spectrum about the true nature of the massacre, and the developing events.