Mt. Pleasant Declares State of Emergency After Learning of Plans to House Migrants
We are part of The Trust Project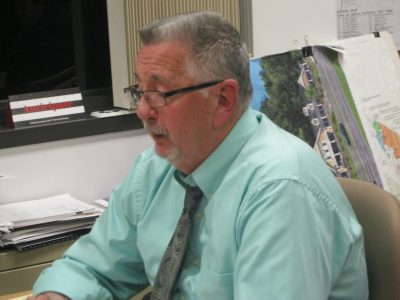 Mount Pleasant Supervisor Carl Fulgenzi declared a state of emergency Friday over the migrant crisis, believed to be the first municipality in Westchester to take that step
Fulgenzi issued the declaration just before noon, saying that he felt compelled to act because he learned of an organization within the town preparing to accept migrants.
The town later disclosed that the Pleasantville Cottage School had been making arrangements to house migrants.
The supervisor mentioned that Mount Pleasant does not have the resources to deal with an influx of people. He also said housing a large number of people violates the town's zoning code, whether it be at a hotel, where visitors cannot stay for more than 30 days consecutively, or another facility where there are other requirements.
"I just know the facility was being asked to accept a fair amount of people," Fulgenzi told The Examiner. "I felt that if I didn't make this announcement now, that I'd be behind the eight ball and they'd say, 'Oh, it's too late. You didn't move fast enough.'"
"It was not something I was looking forward to doing, but I feel like if I don't act, we could be taken advantage of," he later added.
The declaration, which is in effect for 30 days, came four days after Westchester County Executive George Latimer announced that 49 rooms at the Ramada Inn in Yonkers was inhabited by migrants that had been transferred from New York City. Also on Monday, Putnam County Executive Kevin Byrne declared an emergency once it was learned that migrants were dropped off in Dutchess County the day before.
A call made to Latimer's office was not immediately returned.
Late Friday afternoon, Rep. Mike Lawler (R-Pearl River) weighed in, slamming Gov. Kathy Hochul for attempting to "run roughshod" over local zoning and New York City Mayor Eric Adams for declaring itself a sanctuary city, which he argued has worsened the crisis in New York. Lawler and many other elected officials in both parties criticized Hochul for attempting to mandate multifamily housing in the aborted housing compact.
"That Mayor Adams and Governor Hochul think they can dictate exactly where migrants can and cannot go, superseding local zoning laws, is beyond the pale, and to even consider doing so by placing migrants at a residential treatment facility, that had over 680 emergency calls last year, is potentially creating a recipe for disaster," Lawler said.
Most of the reported 50,000 to 70,000 migrants in New York City have been sent by Republican governors, including Greg Abbott of Texas and Ron DeSantis of Florida, to cities and states that have declared themselves sanctuaries.
Other downstate towns that have declared emergencies are Fishkill in Dutchess County and Riverhead in Suffolk County.
Fulgenzi said he took the executive action with the support of the Town Board after receiving "a fair amount" of calls from residents who have urged him to act to protect Mount Pleasant. With a lean police department and volunteer fire and ambulance services, it would be unwise to let potentially a large influx of people into the community, he said.
He called the federal government's actions "unhumanitarian."
"I'm from a family of immigrants. The Town of Mount Pleasant was basically built by immigrants and so it's not an anti-immigrant thing," Fulgenzi said. "In my opinion, this is against a humanitarian effort that our government is doing, allowing these migrants to come here, the misrepresentation that their life is going to be rosy here because the government is going to take care of everything, which is not the truth."
The order stipulates that the declaration could be extended once the initial 30-day period expired.
There will be updates on this article as more information becomes available