Mt. Kisco Searches for Answers to Help Turn Around Downtown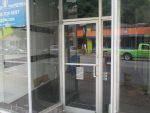 Ralph Nuzzi has been a longtime fixture in Mount Kisco's downtown but doesn't like what he sees lately each day he opens his door.
Nuzzi, the owner of Cobbler's Corner on Main Street, watches the number of storefront vacancies mushroom, causing the streets to be quieter with fewer potential customers.
"I've been in business 35 years, I've never seen it so bad," Nuzzi said.
While there are bound to be at least a minimal number of vacancies in any downtown, the volume of vacancies has risen alarmingly in Mount Kisco in recent months. Last week, The Examiner's unofficial tally counted 22 empty storefronts on South Moger Avenue and on Main Street from South Moger to Gregory avenues, what could be considered the heart of the village's downtown.
The vacancies include the 22,000-square-foot former Borders location that has been empty for nearly five years but is scheduled to be filled before the end of the summer by Modell's and a space at 222. E. Main St. where an outfit called Orangetheory Fitness is advertising that it will be arriving soon. However, it does not include Wilson & Son, the South Moger Avenue jewelry store that is leaving imminently.
The concern over vacancies has reached a point where tonight (Tuesday) the village has organized a meeting for 7 p.m. at the Mount Kisco Public Library with downtown property owners. Officials are looking to brainstorm with owners regarding how the commercial district can regain its footing to once again become a thriving commercial district. The meeting is open to the general public.
Mayor Michael Cindrich said a compilation of factors has conspired to hamper the village's downtown, circumstances that are both out of anyone's control as well as self-inflicted wounds. Competition from the Internet is one challenge many merchants face, he said. Several chains have also departed the village, not because they were doing poorly locally but because corporate headquarters made a decision to reduce locations or close altogether.
However, Mount Kisco needs to find a way to attract more people to its business center, not just through new shops but by having millennials and some empty-nesters live in or near downtown, Cindrich said.
The latest trend among many communities is to intersperse housing in mixed-use developments or in new zones that are within reasonable walking distance to stores, restaurants and mass transit, he said. The advantage that Mount Kisco would have is that it could have "Manhattan style" living for those who want it, the mayor said.
But even that is a challenge for the village because of the lack of available space that is suitable for such development.
"What I would be in favor of is building a parking structure to accommodate the commuter parking, and then on top of that parking structure introduce downtown dwelling units that would attract the millennial population and some of the empty-nesters," Cindrich said.
Such an undertaking would require the launch of an update to the village's Comprehensive Plan, something that Mount Kisco must do, he said.
In the shorter term, Cindrich acknowledged that local government must do a better job at moving along the approval process for routine applications, particularly those for potential merchants who are turned off by months-long waits.
The elongated waiting time is a common theme among a few longtime merchants. Rafael Brache, co-owner of Elephant's Trunk, which has sold women's formal evening attire for 45 years, said he has been aware of instances where potential tenants don't bother with Mount Kisco because of the excruciating approval process.
Brache said he is interested to see what comes out of this week's meeting.
"It's a difficult meeting because we the merchants feel the village isn't necessarily merchant friendly," Brache said. "We know that it can take up to a year to open a new shop, and many people who decide to do so may not have the patience to go through that process. They finally get their ducks in a row and they go, 'Okay, I'm going to open a shop,' and then they find it's going to be an arduous process, one that may be very necessary, but an arduous process and they decide to go someplace else."
Nuzzi said he has been aware that other merchants and potential tenants are turned off by the length of time for approvals. He said it is "the number one complaint" about Mount Kisco, particularly from prospective merchants that don't need extensive renovations.
"These guys that want to get in these stores that are not rented, get them up and going," he said. "It should not take six months to a year to open up a business."
Despite the current challenges, Dan Taplitz, president of the Mount Kisco Chamber of Commerce, said he doesn't believe the obstacles are too large for the village to overcome. While there are increases in vacancies, it looks worse because there are several clusters. Also, the departures of Cosi, Key Bank and Wilson & Son for example, were unique to each entity.
He is hopeful that this week's meeting will spur action.
But Cathy Deutsch, owner of Tiger Lily boutique for the past 13 years on Main Street, said regardless of the reasons for vacancies it makes it appear that the village is failing.
There are small steps which can provide a modest lift to merchants and residents that aren't being taken, Deutsch said. She recently had one customer who complained of problems with the new parking machines, which wouldn't print a ticket. The village could also do a better job at beautification for downtown.
Still, the vacancies have a negative psychological effect, which could be preventing new merchants and some shoppers from coming to Mount Kisco.
"(The downtown) has an unkempt, uncared for feeling, the systems aren't working, the streets aren't clean, it doesn't have flowers," Deutsch said. "So I believe we do need general improvements, an attraction to distract."
Bridget Krowe, owner of the jewelry store Limited Unlimited on South Moger Avenue, a business that opened in 1969, said the village's reliance on too many chains has hurt Mount Kisco because they don't have roots in the village.
She said landlords are understandably seeking the highest dollar to fill their properties, but stores such as Borders and Cosi have left gaping holes in the commercial landscape. When the vacancies are larger spaces it can appear even worse than it is.
"You worry about how things look and one of the issues from my perspective, too, is that when there's a perception that stores are not being rented, I don't want to say fall into disrepair, but if you look inside you see empty spaces and garbage on the floor," Krowe said.
Cindrich said there needs to be more forward thinking on everybody's part, particularly those who are resistant to change. That includes village officials, merchants who need to reinvent themselves and property owners who need to be more imaginative.
He said he's looking forward to the start of a regular dialogue in hopes of making improvements to Mount Kisco's downtown together.
"I want to hear ideas the retail and commercial property owners can bring to the table that have been successful in other places where they own property, and then it will be my job to try and incorporate some of the ideas into a game plan," Cindrich said.