Mt. Kisco Democratic Chair, Son Indicted for Forging Names on Petition
News Based on facts, either observed and verified directly by the reporter, or reported and verified from knowledgeable sources.
We are part of The Trust Project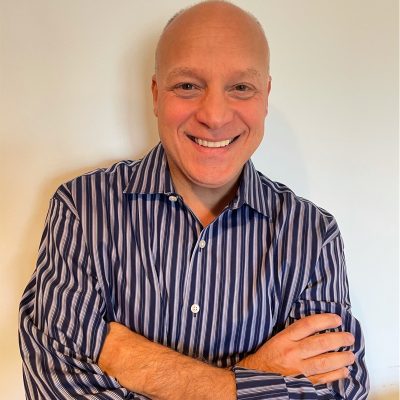 Mount Kisco Democratic Chairman William Serratore and his son were indicted Wednesday on felony forgery charges connected to alleged falsification of signatures on nominating petitions that they carried for the party's endorsed mayoral candidate.
Serratore, 59, and Carmelo Serratore, 24, were arraigned in Rockland County Court following an investigation by the Rockland District Attorney's office. The investigation was moved out of Westchester because the candidate for whom they carried petitions, Tom Luzio, had been a longtime prosecutor in the Westchester County District Attorney's office.
The elder Serratore, who has led the Mount Kisco Democrats since 2008, was charged with 15 felony counts including second-degree forgery, second-degree criminal possession of a forged instrument and first-degree offering a false instrument for filing, according to Rockland District Attorney Thomas E. Walsh II. He is accused of submitting three separate petitions on Luzio's behalf containing forged names that were collected between Mar. 6 and Apr. 7.
Among the four felony counts that Carmelo Serratore was charged with are second-degree forgery and second-degree criminal possession of a forged instrument on one petition on or about Apr. 2.
Both men pleaded not guilty to the charges at their arraignment on Wednesday before Judge Robert A. Neary.
Later in the day, Serratore could not be reached for comment.
Luzio was defeated in the June 27 primary by Deputy Mayor Lisa Abzun. However, less than two weeks after the deadline had passed for filing nominating petitions in April, Abzun filed an objection with the Westchester County Board of Elections challenging 82 signatures on Luzio's petitions and claiming that at least 38 of those names were signed fraudulently.
Abzun had hired a private investigator who in an affidavit to the Board of Elections charged that the seven people the investigation visited all swore in the affidavit that they had not signed the petition. However, the Board of Elections threw out her challenge on the technicality that her objections were postmarked a day after the deadline.
Abzun elected not to pursue the matter further and declined to file an Article 78.
Luzio responded Wednesday that he was initially surprised and also disappointed that Serratore, who carried petitions for a long list of Democratic candidates over many years and someone who had been in contention to become the Westchester County Democratic chair earlier this year, would resort to forgery. Luzio said the accusations during the primary campaign sullied his reputation and may have cost him the primary. He lost by 63 votes.
"I feel like a victim, and then obviously the public portrayal of me, linking me, my former opponent seeking to link me to those forgeries, I was treated as a co-conspirator as opposed to what I really was in this case," Luzio said.
Luzio, who received the Mount Kisco Democratic Committee's endorsement over Abzun, said he cooperated in the investigation and may be called to testify if the matter goes to trial. However, he said he was also disappointed that elected officials who had benefitted from Serratore's support over the years were silent during the campaign.
"Why would I have assumed that anything untoward would have been done?" Luzio said. "Nobody warned me of this."
A call late Wednesday afternoon to Abzun was not returned. In November, she is facing former mayor Michael Cindrich who is running on an independent line.
A spokesman for the Rockland County District Attorney's said the investigation has concluded and it is not expected that additional charged would be brought against anyone else.