News Based on facts, either observed and verified directly by the reporter, or reported and verified from knowledgeable sources.
Migrant Dilemma Reaches Hudson Valley as Rockland Declares Emergency
We are part of The Trust Project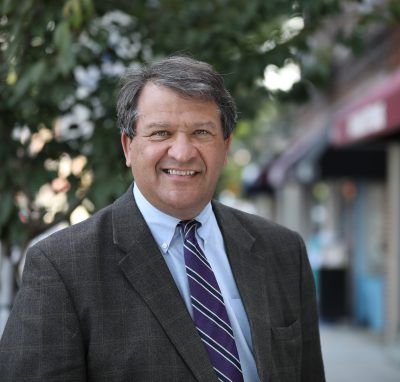 Westchester County Executive George Latimer said Monday that there has been no indication that it will receive migrants being sent from New York City, although he could not rule whether that would happen.
Latimer made the comments during his weekly Monday afternoon remarks and after Rockland County Executive Ed Day declared a state of emergency over the weekend once New York City Mayor Eric Adams announced his intentions to send some of the migrants to the Hudson Valley.
Despite Westchester has not received word whether it would house some of the 37,000 to as many as 50,000 migrants that have reached the city from the southern border, Latimer said it remains a possibility.
"There is anticipation that that dialogue is coming but it has not happened yet at this point in time," he said.
Meanwhile, over in Rockland County, Day held a briefing Monday to address the emergency, which prohibits any hotel or motel to house migrants without a license from the county. Additionally, it prohibits municipalities from housing anyone without a county contract agreement. Violations would run $2,000 per day per migrant while the emergency is in effect.
"This is not about being anti-immigration but as it stands you are only incentivizing illegal immigration, which does nothing to support our infrastructure or the hardworking citizens we are elected to serve," Day said. "It is only draining taxpayer resources from the families who are already here and struggling including our homeless, low-income, disabled, seniors and other vulnerable populations."
The city had announced that it was planning to send about 340 adult males to Armoni Inn and Suites in Orangeburg for four months followed by attempted integration into the county, he said.
Rockland's emergency is in effect for 30 days and could be renewed.
Rep. Mike Lawler (R-Pearl River), who attended Day's briefing, called it "morally bankrupt" for the city to be shipping the problem to Rockland County.
"The United States of America is a nation of immigrants, and we welcome immigrants to our country. They enrich our economy, our culture and our communities," Lawler said. "My wife is an immigrant. I've been through this process; she became a citizen two-and-a-half years ago but to be clear this system is fundamentally broken."
The migrants arrived in New York City mainly from Texas where Gov. Greg Abbott has been sending a steady flow of migrants that have streamed over the border to so-called sanctuary cities, including New York. Florida Gov. Ron DeSantis has also engaged in a similar practice.
Although Rockland has fired a salvo at the city in what could be a protracted battle, Latimer said he consulted with County Attorney John Nonna, who advised that the county executive's office does not have authority to declare an emergency unless it involves "rioting, catastrophe or similar public emergency."
That recommendation was based from when migrants were sent to Westchester during President Donald Trump's administration and the federal government told local and county authorities that it had no recourse.
Westchester is in contact with its neighboring counties, along with New York City and the federal government to get a firmer grasp on the issue, Latimer said.
"I am advised that I do not have the power to deal with this issue using executive authority or executive emergency authority and that is the interpretation of the law that I have received from our county attorney," he said.