Meet the Westchester's NY Ketamine Infusions Medical Director who has been featured on 'The Today Show,' WebMD and more
We are part of The Trust Project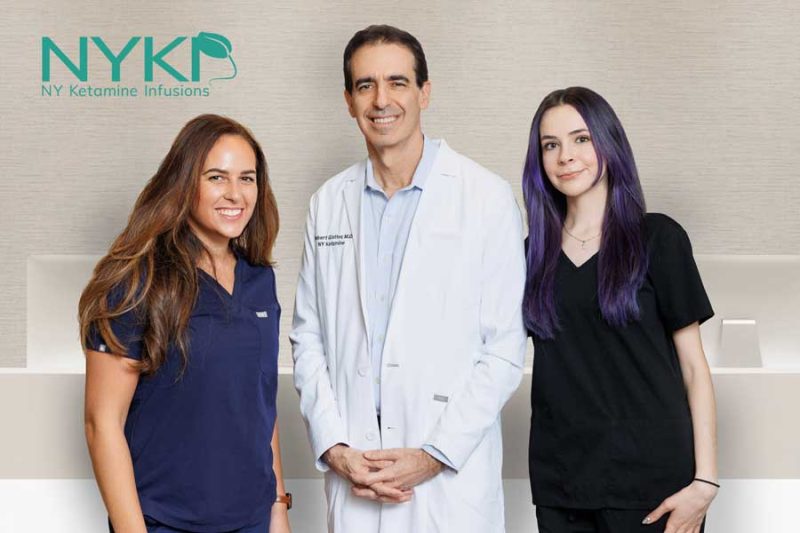 Having previously treated patients with ketamine in emergency departments, when Dr. Robert Glatter learned the drug could be used to help to treat patients with depression and other mood disorders, he became increasingly more interested in going that route with ketamine.
Glatter is a board certified emergency medicine physician that has treated thousands of patients with ketamine over the last two decades. He has since joined forces with Dr. Glen Z. Brooks, who, in 2012, opened NY Ketamine Infusions (NYKI), where Glatter currently serves as the medical director in Westchester.
He previously practiced Emergency Medicine at Lenox Hill Hospital in New York City, but still holds an appointment as assistant professor of emergency medicine at Hofstra's Zucker School of Medicine. Glatter has also published research using lasers to treat burn patients when he worked at Wellman Labs of Photomedicine, Massachusetts General Hospital, Harvard Medical School in the late 1990s before embarking on training in Emergency Medicine.
In the years afterward, Glatter has become a sought-after commentator on the breakthroughs in depression treatment and healthcare. He currently serves as Editor-at-Large for Medscape Emergency Medicine, and has been a longstanding contributor to Forbes Healthcare and Innovation.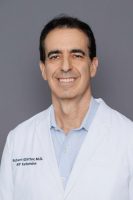 He has frequently been called upon by major media organizations including CBS News, ABC News, NBC News, "The Today Show," and WebMD to provide medical commentary.
With NY Ketamine Infusions, Glatter has been able to transition into an office-based setting that allows him to personalize and devote his energy to care for patients suffering with PTSD, depression, anxiety and other mood disorders.
"When I met Dr. Brooks, the founder of NY Ketamine, I immediately knew that NY Ketamine was the right fit for me in my search to work in a ketamine practice," Glatter said. "Dr. Brooks has a warmth and kindness that made it clear to me that his approach to patients is personalized and compassionate. He spends as much time as necessary when speaking with patients, the cornerstone of my approach to patient care."
As medical director, Glatter conducts comprehensive in-person interviews with each of NY Ketamine Infusions patients to make sure they are appropriate candidates for ketamine therapies. That process includes a first screening by a nurse practitioner over the phone, followed by the consultation with Glatter where he reviews pertinent medical and psychiatric history, medications and allergies to ensure patients will respond favorably to ketamine.
Providing 'gold standard' ketamine treatment
The team at NY Ketamine Infusions believes administering the drug intravenously (IV) is the "gold standard" when it comes to treating PTSD, depression and other mood disorders.
Other alternatives often include intramuscular (IM) injections, lozenges and intranasal (IN) forms of administration, but Glatter said those methods can potentially result in "a sudden, jarring, and often unsettling psychedelic state, which can be harmful to patients."
Achieving a psychedelic state, Glatter continued, does not result in measurable or meaningful improvement of depression or other mood disorders. By contrast, research and clinical experience demonstrates that lower doses of IV ketamine reliably lead to a calm and relaxing experience, that days later helps repair and grow connections between major mood centers—the basis of how ketamine works.
"Ketamine has recently been included with other traditional psychedelics, suggesting that the 'ketamine experience' is the basis of its therapeutic effect," Glatter explained. "On the contrary, ketamine acts to build connections between mood center nerve cells (neurons) 12-15 hours after an infusion, so nothing therapeutic is actually happening as you receive the medication itself."
Glatter said it's been a very rewarding and gratifying experience to take care of patients in this way because of the significant improvements he sees in his patients through the course of their personalized therapy over many weeks to months.
[MORE:
Meet 4 patients whose lives were changed for the better after receiving ketamine infusions
]
"I have a number of patients with treatment-resistant depression who have made incredible progress—being able to engage in life again, experience pleasure in the simplest ways, but also return to work and other activities which were previously enjoyable to them in the past, before onset of depression, crippling anxiety, and other mood disorders," he said. "I have successfully treated many patients with bipolar 2 disorder, which traditionally has been resistant to standard antidepressants."
"I have also successfully treated many other patients with depression, PTSD, and other mood disorders who did not want to begin treatment with standard antidepressants, but instead sought ketamine therapy," he added.
Glatter assures any potential patients interested in ketamine that it is an extremely safe medication with no risk of abuse, dependence or addiction when used in low doses intravenously for the treatment of PTSD, depression and other mood disorders.
He encourages any people with depression and other mood disorders to visit the NY Ketamine Infusions website at nyketamine.com or call their office at 917-261-7370.
"We are always happy to speak with patients to see if ketamine may be the ideal treatment for them," Glatter said.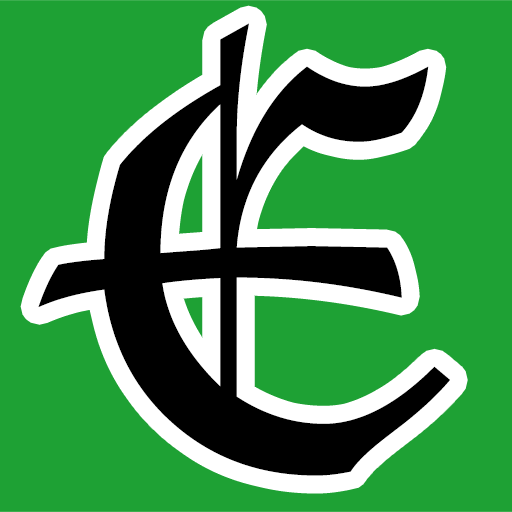 Examiner Media – Keeping you informed with professionally-reported local news, features, and sports coverage.