Man Sentenced to 40 Years to Life for Attempted Murder of Officer in Mt. Kisco
We are part of The Trust Project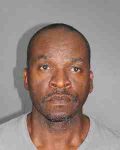 A man who attempted to kill a county police officer in Mount Kisco in 2016 was sentenced Tuesday to 40 years to life in jail.
Ronald Greenland, 55, of Mount Vernon, was sentenced by County Court Judge Susan Cacace for first-degree attempted murder after engaging in a high-speed car chase followed by a chase on foot through the woods ended with the subject stabbing Officer David Sanchez on Nov. 8, 2016.
Sanchez was saved because he was wearing his bulletproof vest, preventing the knife that was used in the attack to penetrate his body.
"We have no tolerance for attacks on our police officers and will prosecute aggressively and to the fullest extent of the law," Westchester County District Attorney Anthony Scarpino said in a statement following the sentencing. "We are pleased with the sentence imposed by the judge for this crime."
According to the district attorney office's account, Greenland was attempting to steal rims from a truck at the Arroway Chevrolet-Cadillac car dealership at 175 N. Bedford Rd. in Mount Kisco when Sanchez, who was on patrol, spotted a suspicious green Honda Odyssey in the dealership parking lot at about 2:15 a.m.
Sanchez attempted to pull over the minivan, which had been reported stolen, at a traffic light but the defendant sped off and a chase ensued. During the chase, Greenland then stopped the vehicle on Knowlton Avenue, left the van and began running. Sanchez chased him through dark backyards eventually catching up to him on Dickson Lane in Mount Kisco.
However, Greenland hid in a wooded area as Sanchez drew his gun, demanding that he show his hands and come out. The defendant refused and remained crouched in the dark as Sanchez approached the defendant.
When Greenland rose to his feet, he stabbed Sanchez multiple times in the chest. Greenland was eventually subdued and taken into custody when backup officers arrived. The knife that the defendant used in the attack was recovered from the defendant. Sanchez's vest had multiple tears from the knife.
Greenland was also sentenced to 15 years in prison, plus five years post-release supervision for first-degree attempted assault, a Class C violent felony; 20 years, plus five years post-release supervision for attempted aggravated assault upon a police officer, a Class C violent felony; seven years for second-degree assault, a Class D felony; 28 months to seven years for third-degree criminal possession of a weapon, also a Class D felony; and one year for fifth-degree criminal possession of stolen property, a Class A misdemeanor. All sentences will run concurrently.