Man Found Dead in Mount Kisco Woods; No Foul Play Suspected
News Based on facts, either observed and verified directly by the reporter, or reported and verified from knowledgeable sources.
We are part of The Trust Project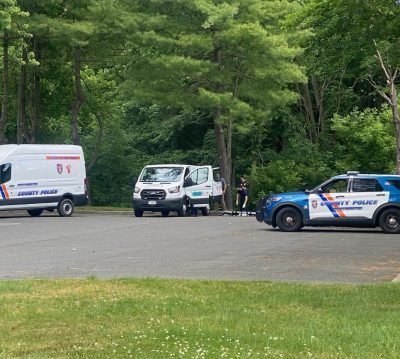 A 36-year-old man was found dead in the woods in Mount Kisco Friday afternoon in an area behind a property located on Lexington Avenue, Westchester County police said.
The man had been sleeping in the woods before a friend went to check on him and found him unresponsive at 12:32 p.m., said county police spokesman Kieran O'Leary. The friend told police that when he left him, he was asleep and heard him snoring, but upon his return he did not look well and was not moving.
An autopsy to determine the cause of death will be conducted by the Westchester County Medical Examiner, but there appears to be no signs of foul play. O'Leary said.
"There's nothing suspicious about the death, no signs of trauma to the body," he said.
O'Leary said the deceased individual was believed to be a Guatemalan national and is known to have lived in Mount Kisco. It is unclear  at this time whether he was homeless.
O'Leary said police have made a tentative identification of the man, but were not prepared to release the name at this time.
The area where he was found, almost directly across the street from a laundromat and the Lexington Avenue Café, is located near a walking trail and a known location where people drink, congregate and sometimes sleep outside.
This article will be updated if more information becomes available.