Mahopac Schools Superintendent DiCarlo to Retire in 2022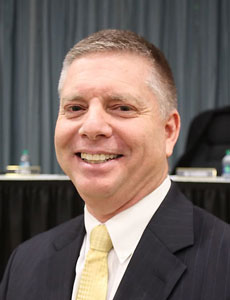 Mahopac Superintendent of Schools Anthony DiCarlo surprised the community last week when he announced he would be retiring at the end of the current school year.
DiCarlo, who resides in Mahopac, has worked in education for 40 years. He was hired to lead the district in 2018.
"It's been a lot of soul searching. It's bittersweet. It's emotional. It's time for me to move on," DiCarlo said. "I've been just so blessed and honored to serve this community. I have developed such a long-lasting relationship with the entire community."
Last March, DiCarlo took a short medical leave of absence from his duties with the district.
"There comes a point in time when you do have to try and step back and relax and take care of yourself and your health and your well-being," he said. "It's that time of life when I want to try and do that."
DiCarlo noted he was proud of the strides Mahopac has made during his tenure, including facility and curriculum upgrades.
"We have done a lot of great things," DiCarlo said. "We're bringing back our facilities to where they should be.
Mahopac is one of the premier districts. This will continue to be the great district that it is."
The Board of Education will start a search for a new superintendent with DiCarlo slated to leave on June 30.