News Based on facts, either observed and verified directly by the reporter, or reported and verified from knowledgeable sources.
Longtime Cop to Challenge Fulgenzi for Supervisor in Mt. Pleasant
We are part of The Trust Project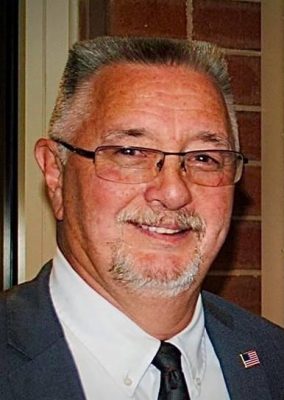 Mount Pleasant Supervisor Carl Fulgenzi and Councilwoman Danielle Zaino are running for re-election later this year but Councilman Jerry Schulman has decided to bow out and forego seeking re-election.
Fulgenzi, who has served as supervisor since 2014, will be challenged by Democrat Frank Hrotko, a Hawthorne resident and a 39-year Sleepy Hollow police veteran who retired as a lieutenant in 2019.
Joining Fulgenzi and Zaino on the Republican ticket is political newcomer Mark Saracino to replace Schulman.
Meanwhile, Hrotko will be running with Valhalla resident and fire commissioner Joe Bonanno, who returns to the town's political fray after unsuccessfully trying to unseat Fulgenzi in 2021. It is likely that Bonanno is the lone council candidate for the Democrats as petitioning is scheduled to start on Tuesday, said Mount Pleasant Democratic Committee chair Lisa Denig.
Fulgenzi said the town is in the midst of dealing with several key issues and he would provide a steady hand in overseeing implementation of those initiatives.
"We have some streetscape issues coming up, working with Con Ed trying to get the timing (of) when we can do our streetscape project, development that's on the books that hopefully is going to happen in a year or so," he said. "I want to see these things happen. I started it and I want to see it to completion."
Other critical items Fulgenzi said he would like to see finished are making the town's buildings more energy efficient, adding additional parks and recreation upgrades, streamlining the process for the public to obtain permits and inspections from the town's Building Department and convincing Toll Brothers to build 55-and-up housing at the site of the aborted Baker Residential project off Columbus Avenue.
Hrotko is making his first run for elected office, although years ago he said he served as a Democratic district leader. Any further political involvement was put on hold while serving in law enforcement, he said. More recently, Hrotko's interest was rekindled and he concluded someone should challenge Fulgenzi, who has been a longtime fixture on the Town Board, going as far back as the early 1990s when he was councilman.
His main concern is an overabundance of development rather than smart development. At the current pace, it is threatening to change the character of the town, he said.
"In any empty lot they want to put a building in," Hrotko said of the Fulgenzi administration. "This guy hasn't met a developer he didn't like."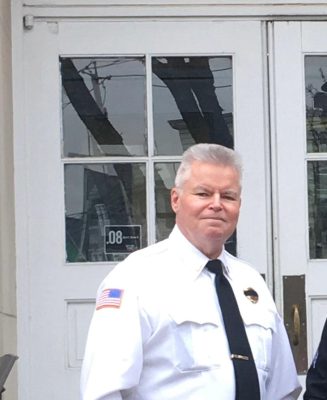 Hrotko said he would also have a better relationship with the county government, which is overwhelmingly Democratic.
Bonanno said he decided to compete for a council seat instead of run for supervisor because he's still working full-time, and he listened to residents, some of whom questioned why he would be running for supervisor without having previously served in town government.
Having an alternative voice on the board and slowing the aggressive pace of development are the top reasons for trying again, he said. The controversial Pocantico Lake subdivision and the 150,000-square-foot Amazon warehouse on an overloaded Route 9A, which is scheduled to be completed later this year, are examples of development that is wrong for the town, Bonanno said. He pledged not to take any campaign contributions from developers, similar to his last campaign.
"To me, we have a compliant board that sort of follows along," Bonanno said. "It would be nice to have an opposition voice to overdevelopment or ill-advised development."
Zaino, who will be running for re-election for the first time after winning in 2019, said she's excited to continue serving the town and has enjoyed the experience. She said there are an assortment of issues she'd like to address, including seeing the implementation of the recently updated Comprehensive Plan, the first revision in the document in more than 50 years.
"Being part of such a great cause, in terms of reaching out to the residents, learning what they have to say, taking their input and then being able to be a part of making decisions that ultimately residents want to see in terms of help the town move forward," Zaino said of what she enjoys about her service.
The Examiner was unable to reach Schulman to learn why he has decided against running for a second term. Fulgenzi said he and Zaino were hopeful Schulman would rejoin them on the ticket but there were family reasons, including his grown children living in other areas of the country.
"His kids are in different locations, he's always traveling to visit his family," Fulgenzi said. "He loves being on the board, he's made that very clear and we love having him on. He's intelligent, he's got great input on the Town Board, so he'll definitely be missed."
Zaino said Saracino would be a "huge asset" to the town. He co-founded the Coalition for a Safe Mount Pleasant with her in 2016 to address safety issues surrounding the old Hawthorne Cedar Knolls and the Pleasantville Cottage School.
"He has a lot to bring to the table, a different point of view being younger and having younger kids in town," Zaino said. "I think also being a lifelong resident he has seen how the town's evolved. He knows what's needed, what hasn't worked. He's also very well-spoken, really takes to heart what goes on in this town."