Local Singing Group to Celebrate 50 Years of Music at Weekend Concerts
News Based on facts, either observed and verified directly by the reporter, or reported and verified from knowledgeable sources.
We are part of The Trust Project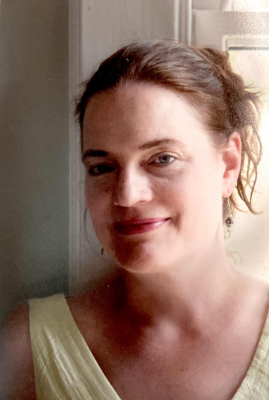 The Old Mill Singers have changed quite a bit since they were established in 1970. Over the decades, there have been many new members, a new name (originally, they were The Phelps Arts Society) and now a new musical director with a focus on a wider variety of genres.
What hasn't changed is the members' love of music and the commitment to entertain the community in a variety of venues.
The roughly 50-member group was to hold its gold anniversary three years ago, but like nearly everything else in 2020, the celebration had to be postponed indefinitely because of the pandemic. This weekend the wait for that celebration ends as the chorus will bring its beautiful mixture of vocals for a pair of concerts Saturday evening and Sunday afternoon at The Clear View School's Julie Harris Theater in Briarcliff Manor.
What makes The Old Mill Singers special, said nine-year member Diane Hegarty who also is in charge of publicity, are outstanding amateur voices who love to sing and enjoy the camaraderie.
"There's a lot of talent there but you don't have to be that talented," Hegarty said of the nonprofit group. "You just have to be able to carry a tune and you don't even need to read music."
Nell Macdonald, who came aboard last year in time to direct a smaller version of the group's holiday show, said the singers' passion for music and support for one another to get newer members up to speed is a key ingredient that has played a major factor in their success.
Macdonald should know. She mostly works with professional musicians in the rest of her professional career, and remarked how The Old Mill Singers were a very close-knit ensemble.
"There is something about the energy of this group, enthusiasm for the music and the enthusiasm for what they do that is special," said Macdonald, a 20-year Ossining resident, where the group is based and practices every Tuesday night. "And the expectation is you learn that music. So they're not phoning it in."
The group started innocently enough in 1970 when Ruth Buzalski, a Phelps Hospital nurse, was inspired by the performance of organist Gary Bratt while attending a church service at St. Mary's Episcopal Church in Scarborough. Buzalski soon convinced Bratt to volunteer to direct a group of eight hospital workers and volunteers who would sing for hospital staff and patients at a holiday party.
Hospital administrator Leroy Brown then initiated a recruitment drive to expand the group for a gala the following spring. The Phelps' Art Society, as they were originally known, boasted 25 members for their first public concert.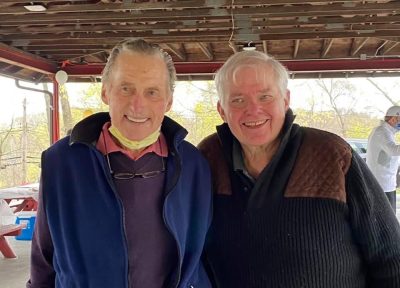 Bratt led the group, which became The Old Mill Singers in 1974, and stayed on in that capacity until 2014.
This weekend's concerts will not only be a 50th anniversary celebration but a salute to Bratt and former longtime board president and tenor John Massey. Both men passed away last year, Hegarty said.
"We are going to sing 'Battle Hymn of the Republic' because Gary loved that and, of course, we are traditional," Hegarty said. "We have a song that's our lead song, or our theme song, which is 'Let There Be Peace,' and we do that all the time as part of the concert."
The upcoming concert will also feature Vivaldi's "Gloria." They will pay tribute to all its past members, she said.
In recent years, The Old Mill Singers have branched out to include more contemporary Broadway show tunes and music from The Beatles, Simon & Garfunkel, Queen and Lady Gaga, among other artists. While there are some men members, the current group is mostly women from their 20s to the early 80s. It's comprised of sopranos, altos, tenors and bass.
The member with the most seniority is the aptly named Joanne Singer, a Yorktown resident, who joined in 1972. Aside from loving to sing, she said the chorus has been an important social outlet for so long, and continues to provide that for many of its members today.
"We were women who stayed home with our children at the time," Singer recalled of when she started. "We didn't work and we couldn't wait to get out."
What has been particularly rewarding, Hegarty said, has been all the smaller group appearances at nursing homes, community centers, the Ossining summer concert series and the annual holiday performance at Grand Central Station.
Macdonald said she is lucky to be part of The Old Mill Singers.
"It's really wonderful, first of all, to be a part of this really amazing celebration and also the fact that it's dedicated to two people who are such an integral part of the group," she said.
Tickets for this weekend's concerts are $20 for adults, $15 for seniors and $5 for children 12 and under. Tickets will be available at the door. There will be free refreshments at intermission.
Saturday's concert begins at 7 p.m. and Sunday's matinee is at 3 p.m.
The Clear View School is located at 480 Albany Post Rd. in Briarcliff Manor. For more information on The Old Mill Singers, visit www.oldmillsingers.org.