Local Playwright, Filmmaker Presents Women's Short Film Festival
News Based on facts, either observed and verified directly by the reporter, or reported and verified from knowledgeable sources.
We are part of The Trust Project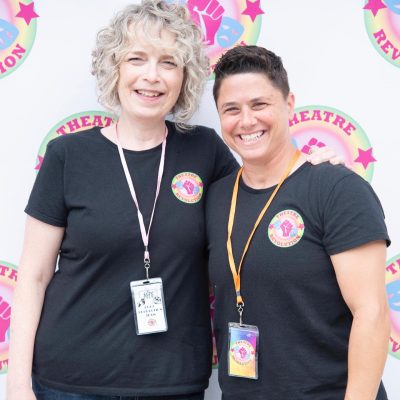 It might be surprising to learn that even in the entertainment industry there is still a sizeable gender gap.
Filmmaker Gabrielle Fox has sought to narrow the lack of opportunities for women by presenting a forum to highlight their talent in an inaugural event next Thursday evening, Sept. 14, at the Bedford Playhouse.
Fox and her co-producer Nora Matz are presenting a women's short film festival – "Glass Ceiling Breakers: Best of the Fest 2023."
"The gender gap in the entertainment industry has always been pretty wide, so we wanted to really educate these voices, and in the film industry one of the qualifications to present a film was to have at least two women in leadership roles – writer, director, editor, cinematographer – so we really have a wide range of types of films and women in leadership," Fox said.
There will be a dozen films, ranging from eight to 20 minutes each, that were selected from 32 works that were shown at another event that Fox and Matz presented in June in Putnam County. They address a wide range of topics, from the serious to the more lighthearted.
It's been relatively recently that Fox, a playwright, has shifted more toward film from the theater. In 2016, she founded her company Theatre Revolution, and soon after organized a women's short play festival at the Philipstown Depot Theatre in Garrison.
However, after a couple of years that was interrupted by COVID, and because of restrictions and waiting for live audiences to return, Fox decided to make a couple of short films based on her plays.
"One of them I also directed, and then I started submitting it to film festivals and just fell in love with the craft and the industry and the sort of the short film idea," said Fox, a lifelong Westchester resident who grew up in Yorktown and has lived in Mount Kisco for over 20 years.
This year Fox resurrected the short play festival, when it was suggested to her to also present films, which attracted 32 entries from nine countries. Then someone broached the idea of a festival comprised of some of the films shown at the Depot Theatre and to present it in Westchester, which might attract a different audience.
"So we looked at variety, diversity and just films that would flow well together," Fox said. "Each film has a beginning, a middle and an end, so these are all films that have important stories, relevant stories, and it's not too heavy. So there are some light moments, there are some heavy moments, and I think that is what they are looking for."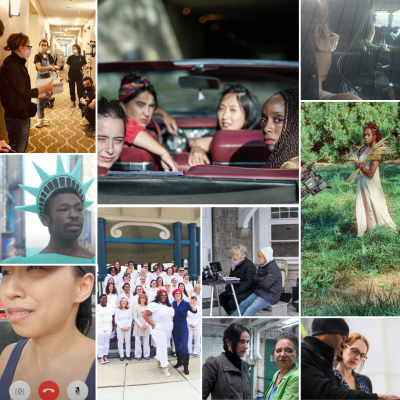 She pitched her proposal to Dan Friedman, the artistic director at the Bedford Playhouse, who Fox said quickly supported the idea. The evening will include a red carpet beforehand, the screenings and a Q&A with a few of the filmmakers afterward.
Many of the filmmakers come from New York City and California, but there are also two from abroad – Belgium and Iraq. Topics addressed range from "Greetings From Sarajevo," where a survivor of the Bosnian genocide must decide whether to carry out a mission or free herself from the bonds of the past, to "Phone Call," which in its one-line description states "Why everyone with a Korean mom needs to go to therapy."
Fox is hopeful that the glass ceiling is beginning to crack, which will result in more women given opportunities, particularly with the runaway success this summer of "Barbie." She is hopeful in doing her small part, but the festival is also about having fun and celebrating the craft.
"That's really what we're hoping," Fox said. "It's one night, people can get together with popcorn, either see some new films, see their friends' films and support women in the industry."
Tickets are $20 and $30 (for reclining chairs in the main theater). For members prices are $17 and $25.50.
The red carpet begins at 6:30 p.m. with the screenings scheduled to start at 7 p.m.
For more information on the festival, including details on the films and the women behind them, visit www.theatrerevolution.org.