Local Musician Adds Progressive Jazz to Peekskill Music Scene
We are part of The Trust Project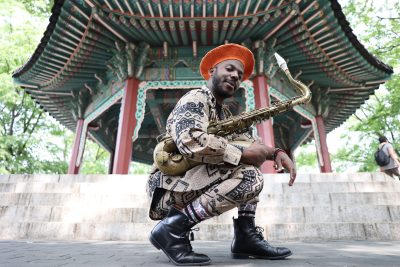 Westchester County has become a haven for jazz, at least in some of its communities, and you can count Peekskill on that list.
Now, local musician Kristina Koller is introducing through her new production company, High Top Productions, LLC, a monthly Sunday night pop-up jazz series starting this weekend at the Artist Spot, an intimate 60-seat venue on South Street in Peekskill. It's a spot that resembles the small New York City jazz clubs.
South Street Jazz, which is the name of the series, also continues Peekskill's tradition of having a strong connection to the genre.
"I always feel like there's not enough venues, especially the style of jazz that I like, which is more progressive jazz," said Koller, who grew up in Yorktown Heights and today calls Peekskill home. "I feel like there's not enough venues for that style of jazz. So I kind of wanted to create something that is primarily that style of jazz music, and also I guess people who are a younger generation in a way."
The performers that she's lined up to kick off the series for each of the next three months all fit the bill of progressive jazz, infusing different musical influences such as hip-hop our rhythm and blues along with introducing different sounds that provides a vibe that what would be thought of as traditional jazz, she said.
The series kicks off this Sunday evening with saxophonist Tivon Pennicott who is well-known in jazz circles with plenty of strains of soul and R&B in his music and has a great personality on stage, Koller said.
On Oct. 15, Gilad Hekelsman will come to Peekskill with a new and refreshing jazz guitar sound.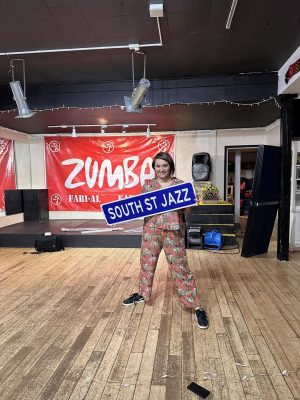 "What I really like about his style, he has put some effects on his guitar, when necessary," Koller said. "I'm all about exploring sound. That's a really cool addition to what he has and it's more, I guess, fusion influenced."
Singer Chiara Izzi will make her appearance at the Artist Spot on Nov. 12. Koller describes her as having "a buttery voice" that is soothing and relaxing.
This isn't the first time that Koller has brought a music series to the Peekskill music scene. Two years ago, she co-produced the successful Feel Good Music Series at Charles Point. Of course, with outdoor performances, it took a great deal more work and provided her with additional headaches, including always keeping an eye on the weather.
With South Street Jazz, it's getting back to her musical preference, having studied jazz in college, while building on Peekskill's jazz tradition.
"Peekskill has a rich history of jazz," Stoller said. "They used to have a jazz festival there that was in downtown. They also had One Station Plaza, which was a jazz club. There's a lot of history there. So as much as I can do, I want to do."
The Artist Spot has limited seating, so if it's your intention to see a performance, door will open at 6:30 p.m. with music starting at 7 p.m. There will be a $25 cover charge. Patrons will be able to purchase wine from Reserva Wine Bar of Beacon.
Koller's plans is to have about three monthly performances in the fall and spring and hold off on scheduling programs in the winter and summer.
For more information on South Street Jazz and the artists, visit https://www.hightopproductions.net/south-street-jazz.