Live Performances and Much More on Tap for Caramoor's 2023 Season
We are part of The Trust Project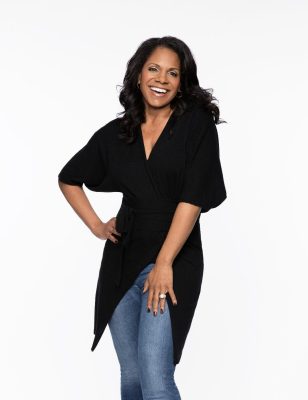 Live music lovers, families and children will be delighted with the upcoming season at Caramoor Center for Music and the Arts, which is poised to serve up a smorgasbord of music genres.
For years, Caramoor's 80 acres of stunning grounds, gardens, Italian architecture and historical indoor spaces have enhanced the listening experience for all ages while advancing a commitment to sustaining the performing arts.
Caramoor officially opens its two-month summer season on June 17, although it will be open on Sunday, June 4 for a free family-oriented Soundscape event. It will feature live performances with this year's Sonic Innovations, new sound art installations by artists creating pieces using untraditional materials and instruments. Sound artists will be on hand to interact with the public.
Among the more than 40 concerts Caramoor is presenting this season, about 20 of the performers are new to the venue representing baroque, jazz, opera, American Roots, chamber music, Broadway pops and symphonic works.
Highlights of the season include singer Audra McDonald at the June 17 Opening Night Gala; the Boston Early Music Festival production of Francesca Caccini's "Alcina," a 17th century comic opera, on June 25; the celebrated pianist Hélène Grimaud on July 16; and famed cellist Alisa Weilerstein on Aug. 6.
New York premiere performances will include the Ted Hearne's "FARMING," performed by The Crossing (July 9), composer Nico Muhly's violin concerto "Shrink" (July 28) and Andreia Pinto Correia's "Aere senza stele" performed by the cutting-edge string quartet Brooklyn Rider (June 23).
Caramoor's Jazz Festival returns on July 22. Among those scheduled to perform are six-time Grammy Award-winning vocalist and MacArthur Grant recipient Cécile McLorin Salvant, the Anthony Hervey Quintet, Jazz at Lincoln Center's Summer Jazz Academy Big Band with special guests, New Jazz Underground (Abdias Armenteros, Sebastian Rios and TJ Reddick) and Christie Dashiell.
Two-time Grammy winner Samara Joy will grace audiences with a voice redolent of Sarah, Ella and Billie by singing classic jazz standards on Aug. 4.
At the expansive Friends Field Tent on June 18, the 17-piece Eyal Vilner Swing Band will perform featuring dancing before the performance.
The July 8 program, Over the Rainbow: The Song of Harold Arlen, will present legendary songs such as Over the Rainbow," "Stormy Weather," "Get Happy," "Blues in the Night," "That Old Black Magic" and "Come Rain or Come Shine."
Curt Ebersole and the Westchester Symphonic Winds return to Caramoor for the annual Pops & Patriots concert on July 2.
On June 24, an all-day American Roots Music Festival celebrates the best in Americana, blues, folk and bluegrass featuring the acclaimed singer/songwriter and 10-time Grammy nominee Brandy Clark. Nashville Songwriters Hall of Famer Mary Chapin Carpenter will perform with her full band on Aug. 5.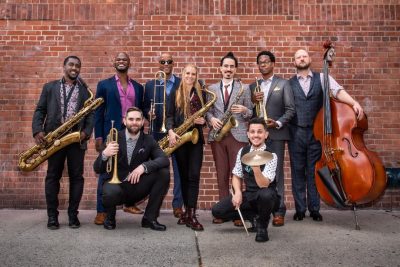 Six Roots and world music are part of the casual Concerts on the Lawn bring-your-own-seats series on Friends Field, where picnicking and dancing are encouraged. The series opens with a nod to Juneteenth featuring the Harlem Gospel Travelers quartet tradition of the 1950s and '60s on June 22.
Global Music at Caramoor will hear the world-renowned Oumou Sangaré, the Malian "songbird of Wassoulou," and her unique mix of traditional African percussion, distinctive vocals and progressive social criticism on July 15. On July 14, Ukrainian folklore is reimagined with punk, cabaret, rock and hip-hop by DakhaBrakha, an award-winning quartet from Kyiv. Also featured will be Arooj Aftab, the first Pakistani woman to win a Grammy, on July 29.
Instilling an appreciation of music among children two to six years old is one of Caramoor's new ventures this summer. Those sessions will be on Fridays at 11 a.m. at the Education Center. Concerts for Little Ones will introduce youngsters to world-class artists who will encourage children to sing and dance to diverse styles of music. Programs are on July 7, 14 and 21.
Caramoor is part of the Hudson Valley Summer Arts Pass, a discounted bundle of tickets to the season's top events at the Jacob Burns Film Center, Historic Hudson Valley, Storm King Art Center and the Hudson Valley Shakespeare Festival. The pass costs $185, a more than 50 percent savings. More information can be found on each of the participating organizations' websites through June 16 and the passes can be used throughout the summer. Pass purchases can be made at https://shop.burnsfilmcenter.org/packages/fixed/188.
Caramoor's grounds are open to explore Thursday through Sunday from 10 a.m. to 4 p.m. It is located at 49 Girdle Ridge Rd. in Katonah. For more information on this summer's season, call 914-232-1252 or visit www.caramoor.org.