Latimer Proposes Environmental Laws to Protect Westchester Residents
News Based on facts, either observed and verified directly by the reporter, or reported and verified from knowledgeable sources.
We are part of The Trust Project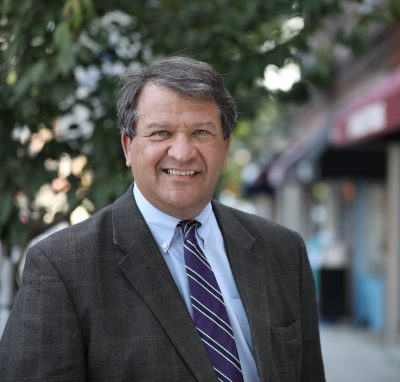 The month of April bringing us Earth Day and environmental awareness and action may be over, but County Executive George Latimer and other county officials are hoping proposals unveiled last week will have an impact for generations.
Latimer introduced four separate bills last Thursday for the Board of Legislators to consider with the goal of bolstering environmental initiatives to protect the health of Westchester residents.
Among the measures that lawmakers will soon weigh are the Addressing Asthma in Communities of Color Amendment, which would create a subcommittee of the African-American Advisory Board to study and propose actions regarding the high rates of asthma in communities of color, and the Lead Free Parks Act that would monitor and remediate drinking water in all of the county's parks.
The two other proposals are the Renewable Energy Database Act to establish a way for municipalities to have access to what would be a newly-created database to help communities site renewable energy infrastructure on their property and the Equity in Environmental Legislation Act that would ensure all communities are treated fairly when the county is considering a new law to combat historical cases of environmental justice.
"We as a government will administer programs and services, we will spend our money wisely to advance environmental initiatives and at the same time we will look for those areas where we can pass legislation that we think will help us as well," Latimer said.
Under the Addressing Asthma in Communities of Color Amendment, a five-member subcommittee would assess risk factors for minority residents, identify barriers to quality treatment, develop intervention strategies and launch an asthma awareness campaign program, said Deputy County Executive Ken Jenkins.
The commissioners of health, social services and planning will serve as ex-officio members to the subcommittee, he said.
Provisions of the Lead Free Parks Act will regularly monitor the drinking water in all 55 county parks and its six golf courses, two beaches and five swimming pools. If readings reach at least .005 milligrams per liter, the county will post warnings and execute a remediation plan within 90 days.
All four bills that are being submitted to the Board of Legislators were selected and patterned after measures that are before the state legislature, which could be adapted to a lower level of government while still having a positive impact on local residents, Latimer said.
Westchester took a similar approach when it approved that no tobacco products be sold to anyone under 21 years old and when it banned conversion therapy before the state, he said. If the state eventually passes similar pieces of legislation, which it did with the aforementioned two bills, then the state laws would supersede the county measures.
Latimer said he believes that the proposals are broad enough to have support from a wide variety of constituencies and complement other steps taken to protect the public interest, such as converting the county's Bee-Line bus fleet to hybrid and electric vehicles.
"These particular pieces of legislation we are partnering with the Board of Legislators to try to enact laws that we think will be sound and help us achieve our environmental agenda," Latimer said.
The bills have also received positive feedback from Environmental Advocates of NY, which applauded the proposals.
"These four bills will tackle vital issues like clean drinking water, asthma in communities of color, renewable energy and environmental justice," said Conor Brambrick, the organization's director of policy. "I encourage the county legislature to embrace these forward-thinking actions for the health of Westchester County residents and challenge the other counties and the state to follow suit."