Lakeland School Board Election Attracts Quartet of Candidates
We are part of The Trust Project
Two Lakeland Board of Education seats have opened since Vice President Denise Kness and Trustee Rachelle Nadelli decided against running for re-election.
Trustee Donald Pinkowsky, the only incumbent in the race, is running for a second term against three challengers, Christopher Eustace, Bryan Hoben and Michael Marx.
The candidates shared their views on hot topic issues including communication between parents and teachers, the district's financial stability, special education, advancements in STEM classes, the Diversity, Equity and Inclusion (DEI) program and preparing students for the future workforce.
Voting for the Board of Education election and budget vote is from 7 a.m. to 9 p.m. on Tuesday at Van Cortlandtville Elementary School on Route 6 in Mohegan Lake.
Christopher Eustace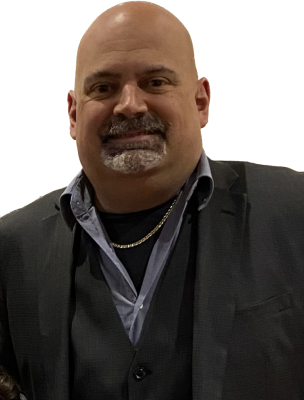 Eustace has lived in the Lakeland School District for 16 years and has four daughters (ages 21, 20, 17 and 10) who have all either attended or are currently enrolled in district schools.
An educator for the last 29 years, Eustace is principal of a Bronx elementary school, a position he's held for the last 17 years. He is a staunch supporter of Superintendent of Schools Dr. Karen Gagliardi and Assistant Superintendent for Instruction Dr. Tracy Norman.
"I'm confident in the leadership and vision of the district and I would be honored to support their efforts moving forward," Eustace said. "My years of experience and training, especially in special education instruction, as well as New York State laws and regulations governing special education, make me a good fit as a thought-partner for the highly qualified educators and parents on the board."
Communication to parents has improved, Eustace noted.
"The district has done a very good job over the last few years revamping their website, utilizing social media, focusing on e-mails while minimizing the use of memos sent home, and introducing new platforms such as Remind. However, exploring additional and innovative ways to improve communication and increase parent involvement should remain a focus of all school districts, including Lakeland."
Strengthening the district's commitment to placing STEM labs in all Lakeland schools is an initiative Eustace strongly supports. He recently opened a state-of-the-art STEM lab in his school in the Bronx.
"Lakeland demonstrates a high-level understanding of the future direction of the job market as STEM-related jobs are expected to increase two and three times more than other occupations in the next five to 10 years," he said. "I look forward to supporting additional innovative initiatives that will help support all our district's students."
Eustace said the district has handled DEI programs fairly by focusing on shared decision-making.
"With such a diverse community with a wide-range of views and ideologies on a number of topics, unfortunately consensus is not always an option," Eustace said. "The Lakeland leadership has provided a number of stakeholders to share their opinions, and has done a very good job in providing a compromise."
The role of a trustee is to support students and qualified, competent district leaders, Eustace said.
"Whether it is including instruction and curriculum, policy or budget, the school board has a crucial role in supporting the district leadership advocating for all of our students," he said. "The personal political beliefs of any board member should not be the focus."
Bryan Hoben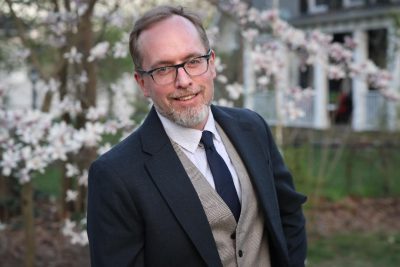 Hoben is a Cortlandt Manor resident and attorney whose law practice is in downtown Peekskill. He and his wife, Stephanie Sinclair, moved to the area 10 years ago, and in 2017 they adopted two special needs children from China who are visually impaired.
Both children are thriving at George Washington Elementary School and Copper Beech Middle School, Hoben said, mainly because the district was extremely supportive in providing special services that significantly helped his children.
"Part of the reason I am running is to give back," Hoben said. "I believe quality public school education for every child plays a pivotal role in our communities and our nation."
Hoben said the district generally operates very well but that it's always important to be more transparent, especially with new initiatives.
"More public participation by taxpayers is key and I would like to keep pushing in that direction," he said. "I am well-positioned to listen to other parents' concerns. I have great experience in special education that others may not have."
The DEI initiative in the district is an essential part of public education. Hoben said he'd like to see a continued commitment bolstered by support from Albany.
"Hearing different voices is critical in making space for a variety of children with different backgrounds. That's important for all children who are part of this wonderful melting pot, which is the great strength of this country."
Although Hoben believes Gagliardi has done a good job, he questions a recent decision to extend her contract two more years to 2028, especially while litigation is pending against her by a former employee.
"I haven't seen the rationale in that decision," Hoben said. "What if the lawsuit is ongoing and she steps down? The district will have to pay her salary until 2028. That's troubling to me. It may be an issue of financial transparency and sound practices."
As a litigator who has negotiated media contracts, Hoben said he is trained to hear criticisms others may not be willing to listen to.
"I have a different skill set as a litigator, and if I won, I would be the only lawyer on the board," he said
Michael Marx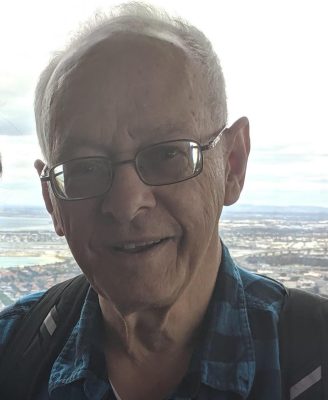 Marx is a 33-year district resident and a former Lakeland trustee, having served about 25 years ago. His three adult children all graduated from the district.
A graduate of Lehigh University, Marx earned a business degree in accounting and is a CPA. His professional experience includes serving as assistant controller and director of auditing for two New York Stock Exchange companies, chief financial officer for a health care company and president of CPA Services Unlimited. He serves as treasurer and director of two nonprofits and is currently on the Lakeland School District Audit Committee, a position he has held for 18 years.
Marx said he is running to pursue more cost savings for the district.
"Most school districts do not exercise zero-based budgeting procedures to minimize overlapping job functions," he said. "For instance, I believe in avoiding overlapping job functions, and if deemed necessary, we could always implement possible job reductions through computerization or computer apps to accomplish jobs."
A better understanding of how the COVID-19 lockdown affected students is an issue Marx would like to pursue.
"I'd like to fully understand the impact on our children and then assure that remedial programs are in place with appropriate timelines," he said.
Marx said he was interested in becoming a member of the Management Policy Committee. He is particularly concerned with the possibility of depleting retirement funds that teacher retirees receive via the Teacher Retirement Pension System (TRS).
"If that happened the district would have to increase the budget to fund the TRS," Marx said.
The uncertainties of state aid and potential future cuts must also be planned for.
"Despite the recent $6 million increase (in state aid) over prior years, largely from the 2021 American Recovery Act, spikes in new enrollment and increased tax certioraris due to a declining economy is a concern of mine," he said.
Praising the district's management level, Marx mentioned that he'd like to get back on the board and become involved.
"I feel like I need to get back into it and I think I would be a good influence," Marx said.
Donald Pinkowsky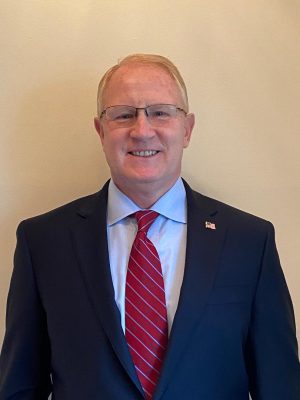 Seeking his second term on the board, Pinkowsky is a 21-year resident of the district. His son and daughter are recent graduates of Lakeland High School.
A U.S. Army veteran, Pinkowsky is a vice president-internal audit manager for a local company. He serves on the Audit and Facilities committees and is a local youth sports coach.
Pinkowsky said in a second term he could continue to provide insights to ensure Lakeland remains financially healthy.
"I am also running because I am a passionate advocate for our district's children," Pinkowsky said. "I want to ensure that every child receives a quality education, complete with robust art and sports programs."
Pinkowsky was appointed to the board in 2019 when he replaced former trustee Glen Malia who had resigned. He ran in 2020 in an uncontested race. He said together with his fellow trustees, his tenure on the board has coincided with many successes such as increased funding for drama programs, building collegiate caliber athletic facilities and upgrading technology.
"This has been successfully accomplished while respecting our taxpayers," Pinkowsky said. "The district is financially sound as confirmed by one of the highest bond ratings available from Moody's."
Pinkowsky said good management and careful planning has paved the way for the district to embark on the largest capital project in its history.
"The capital project, along with an energy performance contract, are entirely tax-neutral to our taxpayers and will allow each of our eight schools to receive educational enhancements to their library, media and STEM centers, add solar panels and energy-efficient lighting as well as infrastructure upgrades where needed," Pinkowsky said.
The new Equity for All Committee, launched by Gagliardi, has been a positive move, Pinkowsky noted.
"The subcommittees have been having constructive conversations with all stakeholders, including students, to make Lakeland a welcoming, productive, safe district for all students," he said.
Pinkowsky also praised Gagliardi for opening more avenues of communication for students and parents. He pointed to a new 24/7 Lakeland Central School District website with a community feedback page, a monthly newsletter and an opportunity to speak during public comment at regular board meetings.