Lakeland Closes $1.46M Deficit from Retirements
We are part of The Trust Project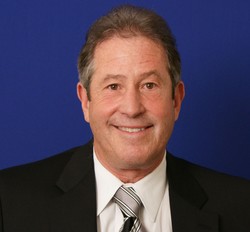 The acceptance of retirement incentives by approximately 18 longtime employees has enabled Lakeland School District officials to close a $1.46 million deficit in the tentative 2013-14 budget.
Superintendent of Schools George Stone announced at last week's Board of Education meeting at Walter Panas High School there will be no layoffs, no reduction in programs and no need to increase class sizes as a result of the elimination of the deficit, which at one point was $5.5 million.
He emphasized positions that will be vacated in the $161 million budget will only occur through retirements or attrition.
"Retirement incentives helped us meet our deficit," Stone said.
The larger deficit was reduced through the use of state aid and funds from various reserve accounts, which Stone noted would have to be replenished over time.
"We have repairs and maintenance that need to be done all the time," he remarked. "We need to have a long range plan to project what the deficit will be each year so they don't cause me to have sleepless nights all year. The district will be looking at a five-year plan."
Lakeland's proposed budget, which is scheduled to be approved by the Board of Education on April 4 and will be presented to district voters on May 21 at Van Cortlandtville Elementary School, will fall within the state mandated 2% tax levy cap. The tax rates for each municipality in the district fluctuate each year and have not yet been calculated.
Meanwhile, the Board of Education adopted a school calendar for the 2013-14 school year that will see students attend classes 182 days, starting on Monday, September 9. New York State requires a minimum of 176 instructional days.
Because of the loss of school days this year from October's hurricane and this winter's various snowstorms, elementary school students will have full days of school the last week of school in June this year, instead of the traditional half-day schedule.