Katz Decides Against Bid to Hold on to New Castle Supervisor's Seat
We are part of The Trust Project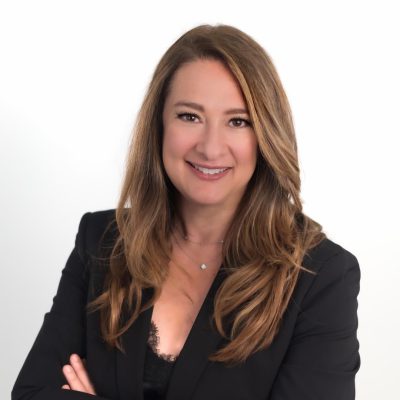 New Castle Supervisor Lisa Katz announced Thursday she will decline to seek re-election a month after one of her 2021 running mates was endorsed for the seat by the town's Democratic Committee.
Katz said there are too many critical issues facing the community and the region to embroil the town in a disruptive election. She thanked the community for allowing her to serve for eight years as a councilwoman before her current term as supervisor.
"I love our town," Katz said. "I don't want to put it through another toxic campaign, but also it's time for me to move on and find other ways to benefit the world."
During her three general election campaigns, Katz, a registered Democrat, never ran on her party's line. She successfully joined forces with former supervisor Robert Greenstein and former councilman Adam Brodsky in 2013 to win the first of two four-years terms on the Town Board. She was re-elected in 2017.
In 2021, she was the lone Town Board member to oppose the controversial Form Based Code and lost the Democratic primary for supervisor in June after failing to receive the party's endorsement. Katz then appeared on the independent Unite New Castle line with current Councilwoman Vicky Tipp and two other candidates, sweeping the Democrats to capture the election in a highly contentious campaign.
Last month, the town's Democratic Committee announced it had endorsed Tipp for supervisor and Councilwoman Ally Chemtob, who had been appointed to fill a vacant board seat by the Town Board majority created by Unite New Castle.
Katz said facing what might have been an uphill battle to contest Tipp in a primary or by returning to the Unite New Castle or Republican lines and face off against her former running mate did not play a role in her decision.
"I never shy away from a challenge, and certainly I've proven in every election I've run in and won, I've proven that I can kind of defy the odds, so that did not come into play at all," she said. "I feel confident that had I run I would have been victorious as I had in the past, but I just did think it was the right thing to do for the town."
In a message she e-mailed to the community late Thursday, Katz pointed to a long list of improvements in the town during her 10 years on the board. Those advances include the downtown Chappaqua infrastructure and streetscape project, revitalizing the hamlets, helping revise the Chappaqua Crossing plan, saving the Wallace Auditorium at Chappaqua Crossing and turning it into a town theater, increasing the road paving budget and making New Castle a safer place for all while speaking out against anti-Semitism, racial discrimination and gun violence.
"I think that the most important thing that I am proud of, aside from all of these tangible activities, is being able to listen to our residents and unite so many voices and just put the needs of our town before divisive politics, and that to me is the most important," Katz said.
Greenstein said Katz has served during nearly a decade where a lot has been accomplished, and she always cared about the residents and their needs.
"She was always very responsive to the concerns of residents, whether it was working with the developer at Chappaqua Crossing to make sure residents' concerns were addressed or issues dealing with downtown," Greenstein said. "She always listened very carefully to those who she served."
The former supervisor also said that he hopes the recent history of contested elections would continue, which made candidates with all points of view work harder to the benefit of New Castle.
Resident and supporter Robert Fleisher, chair of the town's Airport Advisory Committee and the town's representative on the Westchester County Airport Advisory Board, noted that Katz had the courage to battle against the odds and the town's political establishment.
"To successfully run in three different elections against massive registration advantages so that she could provide a voice for so many local residents on major issues that have impacted this town over the past decade is very impressive and she is a big part of the positive changes that have taken place locally during her tenure," Fleisher said.
Tipp said Thursday evening that she wished Katz well in her future endeavors and looked forward to working with her for the remainder of the year.
"I wish Lisa all the best in the choices she may make for the future," Tipp said. "There are many months left to the year and many opportunities to do good work together. I continue to look forward to serving our town and residents in an inclusive, collaborative and transparent manner."
Katz, who also wished Tipp well in her run for supervisor later this year, didn't completely close the door on another run for elected office in the future, although she said she had no specific plans in mind. However, she hopes to remain active in the community in some capacity.
"I'm planning to remain involved in the town and then keep my options open for what may be a next step," Katz said.