Katonah Classic Stage Moves to Armonk Theater as its New Home
We are part of The Trust Project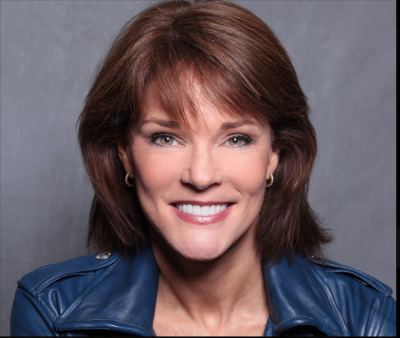 Armonk's Whippoorwill Theater will have a new professional company in residence starting this spring.
Katonah Classic Stage is moving into the theater space that is part of the North Castle Public Library and has scheduled a spring production for its first show at the approximately 185-seat venue.
Sharron Kearney, the executive director of the nonprofit theater company, said that Hudson Stage's artistic director Denise Bessette contacted them once the space was vacated and thought it would serve Katonah Classic Stage well. Hudson Stage ceased operations last year after being the theater company in residence at Whippoorwill for about a decade.
Kearney said they met with the Library Board of Trustees and were approved to begin operations. They expect to be there for at least the next three years.
"Ultimately, our goal is to build our own performance space, but we're not anywhere near that funding-wise," Kearney said, "and when Hudson Stage reached out, they said we're leaving, we're closing our doors and it really is a nice theater. The other spaces that we saw were fantastic, but we had to bring in our own lights and our sound design elements, but this really had everything all in one space."
Katonah Classic Stage, established in 2019, performs the classics, such as works from Shakespeare and George Bernard Shaw, among many other playwrights, in seasonal productions using accomplished professionals, including many who have Broadway credits. It also stages readings, holds workshops and presents its annual short film festival, which will be held this year on Aug. 12 at the Bedford Playhouse.
While full productions had to be delayed until 2021 due to the pandemic, its home for the past two years has been at the Bedford Historical Hall.
The move to Armonk is a good fit with the community's history of having a local professional theater company based there and lending its support to the arts, Kearney said.
"Armonk is also a very artsy community, so they were disappointed at not having a professional theater there to see," she said.
Trent Dawson, the founding artistic director for Katonah Classic Stage, said he envisioned entertaining the broader Westchester community and this is a significant step toward accomplishing that.
"Moving some of our events to the Whippoorwill affords us the opportunity to expand our programming, make a significant impact in the arts communities surrounding both Bedford and Armonk, while continuing to draw people from the greater Hudson Valley, Connecticut and the city," Dawson said.
The first production at Whippoorwill Theater will be A.R. Gurney's "Later Life," starting with a preview show on Apr. 27 for the first of eight performances running through May 7. It will star Broadway veterans Carolyn McCormick, who has been seen for years on "Law & Order," Thomas Jay Ryan who starred in the 2020 Broadway revival of "West Side Story," and Kelly McAndrew, who played the lead role of Maggie the Cat in "Cat on a Hot Tin Roof."
Kearney said they're planning on at least one full production in the fall.
Tickets to "Later Life" went on sale on Monday and are available by visiting www.katonahclassicstage.com. The public may also call 844-527-7469 or e-mail info@katonahclassicstage.com for more information.
Performances of "Later Life" will start at 7 p.m. on Thursdays, 8 p.m. on Fridays and Saturdays and at 2 p.m. on Sundays for the two weeks it will be presented. Whippoorwill Theater is located at 19 Whippoorwill Rd. East in Armonk.