Increased State Aid Helps Yorktown Reduce Tax Hike
We are part of The Trust Project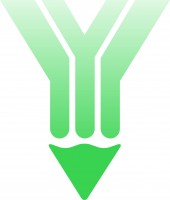 An unexpected boost in state aid enabled Yorktown school officials to reduce the proposed tax increase in the 2013-14 budget to 2.17 percent.
The Board of Education last week adopted a nearly $94 million budget for voters to ponder on May 21 and announced it was utilizing $353,000 of an additional $878,000 in state funding directly to slash what had been a 2.5 percent tax hike.
The remaining $525,000 was used to restore two positions in the middle school; cover salaries and benefits for special education teachers; make up for lost revenue from a tenant at French Hill Elementary School; and create a contingency fund for anticipated new teachers that may be needed for possible increased enrollment.
Spending is up $1.8 million, or nearly 2 percent, from this year's ledger, and the 2.15 percent tax levy is well below the allowable 3.74 percent tax cap.
To balance the budget, the district is using $1.4 million from cash reserves.
While Yorktown property owners will only see a 2.17 percent tax hike, residents in the Cortlandt side of the district will see a 5.5 percent increase, and a small percentage of New Castle residents will see a 4.4 percent jump.