How You Can Help: Join local Turkish group in earthquake relief efforts
News Based on facts, either observed and verified directly by the reporter, or reported and verified from knowledgeable sources.
We are part of The Trust Project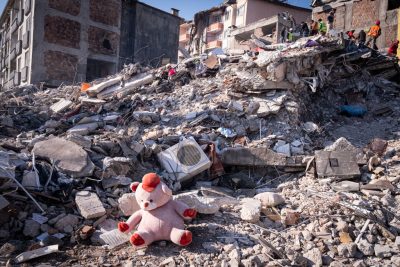 The Westchester Turkish Moms Group is collecting/purchasing desperately needed items for the families who survived the devastating earthquake in southern Turkey this week. More than 15 million people have been affected, with millions left homeless and unable to access everyday products like diapers, formula, baby food, personal hygienic products, medicine, and medical products.
They are coordinating with Portx Inc., a Turkish-owned shipping company based in New Jersey, which has volunteered to send these items to the affected southeast region of Turkey. A shipment will go out this Sunday.
HOW YOU CAN HELP
They are collecting item donations at European Beauty Nail & Spa in Mamaroneck for Sunday's shipment.
Donate to the fundraising drive by clicking here. All donations will go to Bridge to Turkey's earthquake relief fund.