Greenstein Re-elected in New Castle But Dems Gain Control of Board
We are part of The Trust Project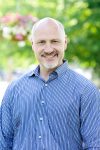 New Castle Supervisor Robert Greenstein won re-election to a third term Tuesday night, but it appears the Democrats will take control of the Town Board as council challenger Ivy Pool was leading a tight four-candidate battle for two seats.
Unofficial tallies from the Westchester Board of Elections late Tuesday night showed that Greenstein was leading Democratic challenger Kristen Browde 2,468-2,117, with 87 percent of the vote counted. Both town political committees had more complete results, but each had Greenstein maintaining a more than 300-vote lead.
Pool was the top vote-getter in the council race shortly after 10 p.m. with 2,766 votes followed closely by incumbent Lisa Katz, a registered Democrat running as a Republican, with 2,716 votes, according to unofficial results. They were followed by incumbent Adam Brodsky, Greenstein and Katz's running mate, with 2,684 votes while Democratic challenger Gail Markels collected 2,633 votes.
As the results came in, the mood in both camps was mixed. Despite his victory, Greenstein, also a registered Democrat, was subdued knowing it is likely that his Republican-endorsed ticket will lose its slim 3-2 advantage on the board.
Greenstein said despite Democrats having momentum in most races this year, he, Katz and Brodsky were able to hold their own.
"There's no question that being on the Republican ticket in a post-Trump world, and especially in this town, is a little bit of an uphill battle," Greenstein said. "We had our record to run on but we still were up against being out-registered, a big anti-Republican sentiment and being outspent two-to-one."
Browde was looking to become the first transgender candidate from a major party to win elective office in New York State. Browde called Greenstein shortly after 10 p.m. to concede, but didn't have any answers as to why in a year dominated by Democrats in races locally and in other states she wasn't victorious.
An undetermined number of absentee ballots will be counted before the results are made official, but it would take an unlikely upheaval to tilt the anticipated new balance on the board.
Pool emerged as the leader as a little more than 100 votes separated the four candidates. She said she was honored to be elected by the voters and pledged to work well with the other board members. Pool will be joining fellow Democrats Hala Makowska and Jeremy Saland.
"It feels really great," Pool said. "We worked really hard as a team. Of course, we wanted all of us to get elected, but I'm deeply, deeply grateful that those in this town supported me and I'm looking forward to being part of the Town Board."
Democratic Committee Chairman Jerry Curran acknowledged it was a bittersweet night, but was happy that the board will now have three strong Democrats.
"I think in New Castle you have free thinkers," Curran said of the results. "They very much want to be affiliated with party. Party is important to them but I think in their own backyard they look at who best serves their needs and I think you're seeing this as a result, based on the results, that the slate doesn't matter and I think it's just how well you communicate to the electorate."
It was the second consecutive election where New Castle voters split their preferences. In 2015, Greenstein won his second term as supervisor, also on the Republican line, while Makowska and Saland were victorious as Democrats.