Greeley Ahead of Schedule, Can Mahopac Check 'em, Meet YTown in Finals
News Based on facts, either observed and verified directly by the reporter, or reported and verified from knowledgeable sources.
We are part of The Trust Project
Pleasantville Set to See Bronxville in Wild Class D Semi, same for B-Cliff vs. Haldane
By Ray Gallagher, Examiner Sports Editor @Directrays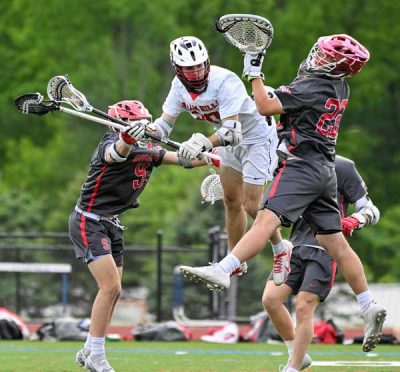 So, yeah, we knew we were going to ruffle some feathers last week when we pointed out the fact that folks in YORKTOWN and MAHOPAC were triggered by the prospects of HORACE GREELEY possibly procuring the No.1 seed in this week's Section 1 Class B playoffs #SomebodyHasToStirThePot.
Well, the formula played out as Section 1 officials hoped it would, leading to a playoff seeding more along the lines of what top-seeded Cornhusker fans and No.3 Indian fanatics were hoping for when Greeley dropped to No.2 on the final day of the regular season.
Phones were buzzing when the Examiner News website dropped its weekly Boys' Lax Notebook as state-ranked (No.13) Greeley fans cried fouled about a bad take while (No.8) Yorktown and (No.6) Mahopac folk were eventually happy to see they would not meet in the Section 1 Class B semifinals; instead they anticipate a Class B title tilt date between the longtime rivals who have often tangoed for sectional supremacy.
Be careful what you wish for, though, Greeley is nobody's pushover. In fact, coach Ben Potash's Quakers might be the odds-on favorites to win it all in 2024 and then again in 2025, based on what Greeley has cooking in the feeder ranks and all it returns next year. Remember, it wasn't but a year ago when Greeley was mired in the turmoil of a mid-season coaching change, but the response to Potash has been favorable, quick and forthright as the players and the developers at the younger levels have all bought in.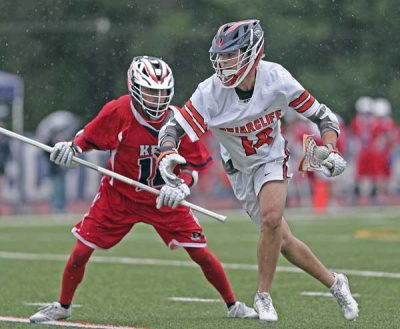 If 2023 doesn't bear the fruits of Greeley's labors, then 2024-25 will come with high expectations, perhaps higher than they already are during a sensational 14-2 season that was to be put to the test by No.7 Clarkstown South in last night's opening round. Mahopac, should it find a way past No.6 Clarkstown North, will lie in wait, its senior-laden crew chomping at the bit for a crack at the Quakers with a berth for the Indians' first sectional title since 2011 on the line. Greeley is banking on a game-changing win for its first sectional title appearance since a 2006 loss to Somers, the sixth and last of its unsuccessful title tries between 1992-2006. Greeley has never been crowned sectional champs, which is quite astonishing, given the talent the Quakers often have.
Speaking of losing streaks, nobody in their right mind would have considered the fact that 40-time sectional champion Yorktown has been stuck on 40 since its 2017 conquest of John Jay – CR, but, yeah, the Huskers are mired in such infamy now, having suffered four-straight championship setbacks to John Jay (2018-19) and Rye (2021-22), which might have been five if not for COVID (2020). Class B is already watered down: The tournament features just 10 teams this year and might have less next year when the state grants an additional classification in most sports (because #EveryoneGetsATrophy). And if Yorktown can't secure its 41st sectional title among this field, well, we're sorry, that might be the point in time in when we no longer consider Yorktown the team to beat #SpittingFactsYo. If the seven-time NYS Huskers win it all, well, that changes everything.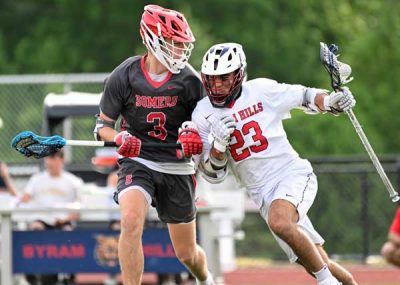 It was all set to unfold last night when No.5 LAKELAND/PANAS was poised to chuck yet another monkey wrench into the tourney at No.4 SOMERS in the game of the day between the visiting Rebels (7-9) and the Tuskers (8-8), who best not eye up Greeley before taking care of business with the surging Rebs, who claimed an 11-6 win over Class C HEN HUD, which helped lock up the No.1 seed for Yorktown.
The fifth-seeded Sailors (11-6), winners in five of the last six, opened the tourney with a 16-1 thrashing of Nyack, doing so behind a six-point effort from Dean Hiltsley (5G,1A), who also scored his 200th career point, Thomas Popolizio (2G, 5A), James McManus (2G, 2A), Dylan Lennox (2G, 2A) and Dean Pastolove (3G).
CLASS D
This is where it gets hairy as hell! For all the poop we talked about Class B and Class A playoff matchups last week, it's probably Class D where the most craziness actually ensued. Yes, no? State-ranked (No.1) PLEASANTVILLE was granted the top perch in the tourney but nobody wanted to see state-ranked (No.6) Bronxville, seeded No.4, before they had to, and Coach Chris Kear's Panthers (15-1) drew the battle-tested Broncos (7-10) in the semis while state-ranked (No.7) BRIARCLIFF (7-10), the two-time defending champion, could draw No.10 HALDANE (12-4), the No.6 and No.2 seeds, respectively, if both can survive a couple of tough quarterfinal draws today. Likewise, Pleasantville has to survive No.8 WESTLAKE in today's quarters.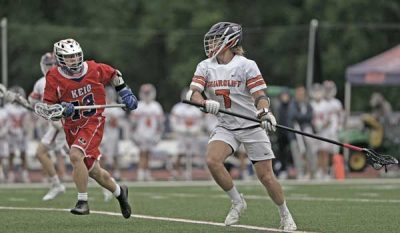 Either way, every Class D team will have to be at its best in what might be the most competitive field of all four classifications, though Pleasantville could turn around and blow us all away if the Panthers meet their potential. Haldane, which suffered a one-goal loss to Briarcliff to conclude the regular season, is putting building blocks in place for what could be an incredible 2024 campaign, though 2023 is still in play for Eddie Crowe's upstart Blue Devils. Meanwhile, Briarcliff may do down as the toughest six-seed in Class D history should the Bears oust Haldane and advance to the finals, which Coach Al Meoala's Bears fully expect to do.
WESTLAKE crushed No.9 CROTON, 19-7, to advance to face Pleasantville while No.13 PUTNAM VALLEY suffered a season-ending 13-2 loss to No.4 Blind Brook Saturday.
CLASS C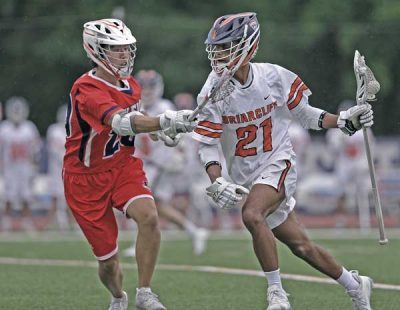 No.6 Tappan Zee eliminated No.11 BREWSTER, 21-4, ending a rough season for the Class C Bears (6-11) while leaving the Sailors in line to take on No.4 Pelham in last night's quarters while No.7 BYRAM HILLS (9-8) was set to challenge perennial power Rye in the other quarterfinal.
Playoff Semifinals
May 25:
Class B at higher seed
Class C at higher seed
May 26:
Class A at higher seed
Class D at higher seed
Playoff Finals
May 30
Class B at Yorktown High School, 6:30 p.m.
Class C at Yorktown High School, 4 p.m.
May 31
Class A at Yorktown High School, 6:30 p.m.
Class D at Yorktown High School, 4 p.m.