GOP Candidates Enter Race for Cortlandt Town Board
News Based on facts, either observed and verified directly by the reporter, or reported and verified from knowledgeable sources.
We are part of The Trust Project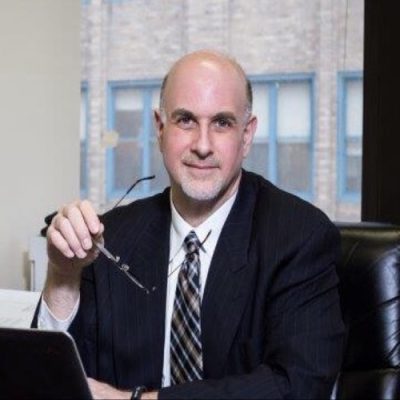 The Cortlandt Republican Committee will be fielding a full slate of candidates in the November townwide election.
A few weeks ago, lifelong Verplanck resident Warren Smith announced he would be challenging incumbent Supervisor Dr. Richard Becker, and last week two Town Board hopefuls surfaced.
George Pappas, Vice President of Sales for an IT company who is promoting himself to residents to be "Your Voice on the Town Board," is looking to bring a "commonsense" approach to town government.
"We need a commonsense approach to governing and I can help bring that to the town," Pappas said. "I've always been interested in our local town government but have become even more interested in recent years, while working with the current administration, on an issue my neighbors and I have been dealing with for many years in the northern section of Cortlandt, an area known as Wallace Pond. This issue persists and makes me realize we need a change in this town to really get things done."
Pappas moved to Cortlandt with his wife, Susan, in 1999 and they raised three children, all of whom graduated from the Lakeland School District and went on to obtain their college degrees. Pappas coached in the Cortlandt American Little League for 12 years, while his wife coached five years in the town's recreation soccer league.
"I have taken the time to speak with my fellow residents, and many feel our local government tends to focus on specific areas of Cortlandt while neglecting other areas," Pappas said. "Bumpy roads, overgrown foliage, speedsters, petty thefts from cars, etc… these are some of the issues that have been mentioned. Another fear is overdevelopment in our town. We do not have the resources and infrastructure, to support this development. Many moved to Cortlandt to get away from overcrowding and they do not want that happening here!"
Also running for the Town Board is Kathleen Mamone. She could not be reached for comment. Laurie Abbate Ryan, who served 12 years on the Hendrick Hudson Board of Education and lost to Becker in 2021 after Puglisi retired, is running for the Ninth District seat on the Westchester County Board of Legislators, where incumbent Democrat Catherine Borgia is term-limited.
Running on the Democratic slate with Becker is Councilman Robert Mayes, who will be seeking his first full four-year term, and newcomer Joyce White. Councilman Frank Farrell, who has served on the board for 28 years, will not be vying for an eighth term. Town Justice Maritza Fugaro-Norton, the first Hispanic woman to be elected in Cortlandt's history, is seeking reelection to a second term. Croton-on-Hudson resident Emiljana Ulaj is running for the Board of Legislators