Garcia-Guerra Regains Second Place in Mount Kisco Trustee's Race
News Based on facts, either observed and verified directly by the reporter, or reported and verified from knowledgeable sources.
We are part of The Trust Project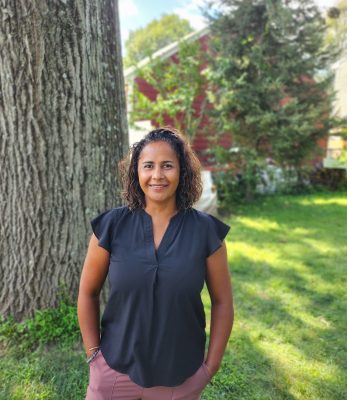 The topsy-turvy Mount Kisco village trustees' race took another turn Thursday evening after the Westchester County Board of Elections added a batch of votes giving Village Inclusive Party candidate Angie Garcia-Guerra a 28-vote advantage over Democrat Jean Farber.
The Board of Elections updated its website at 8:22 p.m., presumably with the remainder of the votes from Tuesday's election plus early voting. If the results hold it would give the independent slate a sweep of this year's election.
There had been doubt the morning after Election Day over whether Farber, who had served on the Village Board from 2010 to 2020, regained a seat. She and current Deputy Mayor Lisa Abzun and incumbent Democratic Trustee Karine Patino conceded Tuesday night.
However, on Wednesday morning, the Board of Elections had Farber in second place by 14 votes over Garcia-Guerra for the second Village Board seat. By then, mayoral candidate Michael Cindrich and running mate Theresa Flora appeared well on their way to victory.
After the updated results Thursday evening, Flora led all trustee candidates with 1,203 followed by Garcia-Guerra's 1,157. Farber's total increased to 1,129 and Patino stood at 1,057 votes.
Cindrich, who maintained a comfortable lead over Abzun (1,310-1,036) with the infusion of votes, said Thursday he did not know how many absentee ballots are outstanding.
Absentee ballots may come in as late as Tuesday, Nov. 14 if they are postmarked by Nov. 7, according to the Board of Elections.
There were problems reported by both campaigns in District 7, where one of the machines broke down, preventing totals there from being completed. There were also issues in District 5, which was understaffed and those totals were apparently not included in previous totals.