Fulgenzi Calls on Feds to Prevent Placing Migrant Children at JCCA Campus
News Based on facts, either observed and verified directly by the reporter, or reported and verified from knowledgeable sources.
We are part of The Trust Project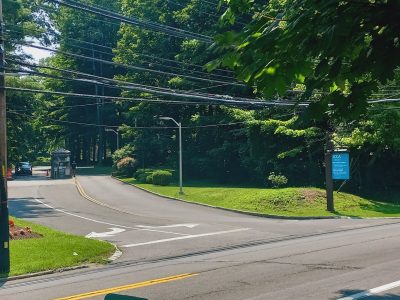 Mount Pleasant Supervisor Carl Fulgenzi has urged the federal government against placing unaccompanied migrant children at Pleasantville's JCCA Cottage School after he learned this week of job postings for positions to operate a program for that population.
Fulgenzi said the town has had no communication regarding a program with the federal government's Department of Health & Human Services' Office of Refugee Resettlement, which would apparently oversee the program at the JCCA.
He was alerted to the posting for an assistant program director at the Pleasantville campus on the job posting website Indeed by a local resident. According to the listing, the person hired would "provide daily oversight to the operations of the Unaccompanied Children (UC) program. They will serve as a secondary liaison for Office of Refugee Resettlement (ORR), and other external parties in reference to the UAC Program."
A check of the JCCA website in the section titled Jobs showed that position listed as well as four others related to an Unaccompanied Children program – a program director, a bilingual teacher, a clinical supervisor and a foster parent outreach supervisor.
"To now learn that federal officials are seeking to place migrant children who are awaiting foster care placement at the JCCA Cottage School is unconscionable and dangerous," Fulgenzi said. "These children already experienced enough trauma without being placed in what unfortunately is an unsafe and chaotic environment. It cannot be allowed to happen."
The town has recently taken a hardline stance against the JCCA, a New York City-based child welfare and mental health service provider. Last month, town officials called for the closure of the facility after they provided data showing that the Mount Pleasant Police Department responded to more than 450 calls in the first six months of the year, which included some violent incidents.
In May, Fulgenzi declared a state of emergency in town after he said he received information that the JCCA would take in migrants after New York City was looking to find other localities to relieve the pressure of having tens of thousands of migrants sent from the southern border.
On Thursday, Fulgenzi e-mailed the offices of senators Chuck Schumer and Kirsten Gillibrand, Rep. Mike Lawler, state Sen. Andrea Stewart-Cousins, Assemblywoman MaryJane Shimsky and state Office of Children and Family Services Acting Commissioner Suzanne Miles-Gustave to alert them of the situation in hopes of preventing the placement of the children at the campus.
Reached on Wednesday, the JCCA referred all questions to the Office of Refugee Resettlement (ORR). Through Thursday, ORR had not responded to The Examiner's messages by phone and e-mail.
If the program were to be hosted by the JCCA, it is unknown how many additional children would be at the campus.
Lawler's office indicated that it had little additional information but was trying to learn more specifics.
In a statement from the congressman, he blasted President Joe Biden, Gov. Kathy Hochul and New York City Mayor Eric Adams for having "failed to communicate, coordinate, and cooperate with municipalities across New York State regarding relocation efforts."
"As a result of their collective gross incompetence, we are not only dealing with a humanitarian crisis, but a national security crisis as well," Lawler said in the statement. "The time for action is long overdue – the Biden administration needs to work with Republicans in the House to secure our border and fix our broken immigration system once and for all – including helping unaccompanied minor children who, through no fault of their own, are being placed in unsafe environments. We will continue to support our municipalities, including Mount Pleasant, as they fight for transparency and accountability from the executive branches of our federal and state government."
Given the safety concerns at the campus and the potential drain on local services and resources, Fulgenzi said the town will fight against placement of the children at the campus.
Fulgenzi said Thursday he felt vindicated after he was accused by some in the community of creating a politically motivated crisis when he declared his emergency.
"It was kind of a slap in the face to me because they were telling me I'm fear mongering and tried to instill fear in people," Fulgenzi said. "That's something that wasn't true, which to their own admission now, is that they had planned to do this."
This article will be updated as more information becomes available.