Former Somers Supervisor to Head Westchester Tax Commission
We are part of The Trust Project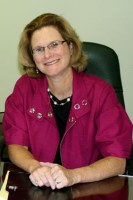 Less than two months after leaving her 16-year post as supervisor in the Town of Somers, Mary Beth Murphy has returned to the public sector.
Last week, Westchester County Executive Rob Astorino announced the appointment of Murphy as executive director of the Westchester County Tax Commission at an annual salary of $132,155.
"I am pleased to appoint Mary Beth Murphy to this important position," Astorino said. "Her extensive experience combined with her diligence and her sense of service to the residents of Westchester County make her the ideal person to head this very complex office."
Murphy unsuccessfully ran on the Republican ticket with Astorino last year for county clerk. She will be replacing David Jackson, who retired in January after serving since 2001.
"I am excited to be part of County Executive Astorino's administration, and I look forward to working hard for the people of Westchester," said Murphy, whose appointment officially took effect February 18. "During my 16 years as Somers supervisor, I worked closely with residents, assessors and developers, and I know how budgets have a direct impact on taxpayers. Accurate information is paramount, and in this role I will be able to serve as a valuable resource to our municipalities."
In her new position, Murphy will be responsible for reviewing the assessment rolls of towns and cities as they pertain to county taxes and providing advisory services to municipalities concerning assessments and assessment procedures.