News Based on facts, either observed and verified directly by the reporter, or reported and verified from knowledgeable sources.
Former Mt. Kisco Public Works Head Sentenced in Harassment Case
We are part of The Trust Project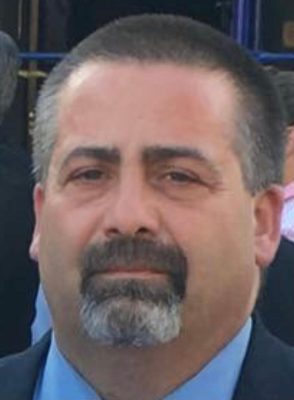 Mt. Kisco's former Public Works general foreman was sentenced last week to time served in his harassment case against his ex-wife but an order of protection was put in place for her and their four children.
Joe Luppino, who was arrested twice last year for harassing his ex-wife, Sharon, was also required by Westchester County Court Judge Susan Capeci to surrender his firearms.
Having successfully completed six months interim probation, he was sentenced on Nov. 17 on a second-degree harassment charge, a violation. The second-degree criminal contempt charge, a misdemeanor, was dropped, the Westchester County District Attorney's office said. The order of protection is in effect permanently, a spokesperson said.
Luppino was arrested Dec. 20, 2021, when he drove past Sharon Luppino's Mount Kisco home yelling and cursing at her, according to the police complaint. He had also been arrested in April 2021 in another incident related to his former wife.
During the Nov. 17 sentencing, the prosecutor read a victim's impact statement from Sharon Luppino into the record, detailing a long-term pattern of abuse against her and their sons. She said she "lived a life of abuse both physically and mentally" and spent her entire time with him in fear and having her life controlled.
"Joe continues to demonstrate irrational and dangerous behavior towards myself and my children," the statement read in part. "He has stated many of times in the past he has nothing to lose and when everyone stops paying attention that is when he will strike. I live in fear every day of what he is capable of and what he may do."
Each of their children also submitted victim impact statements.
During the court proceeding, Joe Luppino declined to speak, but his attorney, Charles J. Scheld, said his client denied each allegation in his ex-wife's statement.
In trying to prevent an order of protection from going into effect that would prevent him from visiting his children, Scheld said that Sharon Luppino had manipulated them into writing their statements and was bent on hurting her ex-husband.
"She's trying to ruin my client's life," he said.
Capeci said that three of the four children have reached legal adulthood, and they can decide on their own to furnish statements and seek an order of protection. Furthermore, if just some of the information contained in the statement is true that would warrant the orders, she said.
Luppino was removed from his post as Public Works general foreman on Oct. 17, the result of a negotiation between the village and the union, said Village Manager Ed Brancati. He did not say whether the move was a direct result of Luppino's legal issues.
Effective Oct. 18, Luppino was moved to the Water Department, where he is now a water maintenance worker. The transfer resulted in a roughly $20,000 salary cut, from $105,928.48 to $85,319.65.