Following Re-election, Fulgenzi Looks Forward to Next Term in Mt. Pleasant
News Based on facts, either observed and verified directly by the reporter, or reported and verified from knowledgeable sources.
We are part of The Trust Project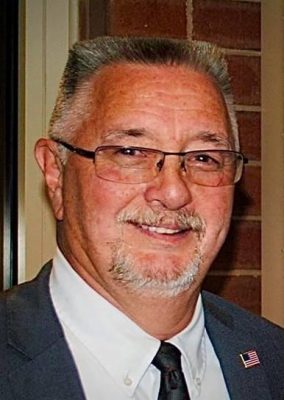 The Republican slate easily swept to victory last week in the Mount Pleasant elections, giving Supervisor Carl Fulgenzi a fifth consecutive full term leading the town.
Fulgenzi and his running mates, Councilwoman Danielle Zaino and new addition Mark Saracino for the two Town Board seats, opened comfortable leads soon after votes started being tabulated last Tuesday night and cruised to victory.
Fulgenzi defeated his Democratic opponent, Frank Hrotko, by just over 1,000 votes (5,110-4,036), according to the unofficial tally from the Westchester County Board of Elections.
In the Town Board contest, there were few anxious moments for Zaino, who led the way with 4,926 votes, and Saracino (4,817). Democrats Joe Bonanno and Charlie Caspari had 4,286 and 4,005 votes, respectively.
When reached for reaction, Fulgenzi said he believes experience was a critical factor when the public went to the polls.
"People who are running that do not have experience in town government at all, it's not as simple as many people believe," Fulgenzi said who was appointed supervisor in late 2014 after the resignation of Joan Maybury. Fulgenzi also spent many years as a councilman.
The lifelong town resident said he feels obligated to continue serving Mount Pleasant because no one has yet to step up that he feels would be strong enough to fill the role of supervisor.
"I haven't had anybody yet that has come forward that I can say, 'You know what, we're in good hands,'" Fulgenzi said. "That what concerns me because we've done so much over the years to try to improve things. I didn't want things to just fall apart and stop."
In the next term, Fulgenzi said he would like to appoint a committee to review vehicular congestion in town and make recommendations to help mitigate traffic hot spots. Traffic concerns and using local streets such as Pythian Avenue and Belmont Road was a key reason why the town insisted that the North 80 project, the three million-square-foot mixed-used biomedical hub with retail, apartments and a science museum, be reviewed and constructed in phases, he said.
Fulgenzi said they also want assurances from the North 80 developer that there would be access through Skyline Drive to get over to Route 9A rather than local streets.
"Do we have to be cognizant of traffic with development? Of course, but you can't stop development because there's too many cars on the road," Fulgenzi said. "Development is going to happen no matter what we do."
Tackling the safety issues at the JCCA, including trying to prevent the agency from housing unaccompanied migrant children, will also be a focus to start the new term, Fulgenzi said.
Saracino, who will replace Councilman Jerry Schulman on the board in January, said he's excited to join the board after his first successful run for elected office. Schulman decided against running for a second term.
He said he is aware of the voices in town that argued for officials to slow down the pace of development as well as comments that he would essentially be a rubber stamp for the all-Republican board.
"I hope I'm a new voice," Saracino said. "I know I was running alongside the incumbents. I'm my own man. I never in my life have been a yes person, and I hope to work well with the board and I'm looking forward to it."
Fulgenzi said Saracino will be a good fit and will work well with Zaino and councilmembers Laurie Rogers Smalley and Tom Sialiano. He'll also be a good replacement for Schulman, who he will miss.
"He's a very special young man," the supervisor said. "He's been involved with a lot of things in town, so it's not like it's a new thing to him. He works well with others and I think he's going to be a great asset to the Town Board.
Fulgenzi also is happy that Zaino will be returning because she brings a different focus than the rest of the board.
"Danielle has always been a tremendous asset with her involvement with schools and young kids in schools," he said. "She hears different things and helps to guide us."