Flood Sisters Foundation Hope to Find Kidney Donor for Bedford Boy
We are part of The Trust Project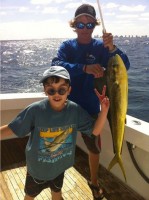 Michael Dellorso and his family are playing the waiting game and it hasn't been easy.
The 15-year-old Bedford boy has been on the list for a kidney transplant at Montefiore Children's Hospital since last October when he began experiencing serious enough problems with his one functioning kidney to warrant dialysis.
Three times a week one of his grandparents or his aunt, Rosie Balic, drives Dellorso from his family's home to Montefiore Children's Hospital in the Bronx for the physically debilitating but life-saving dialysis sessions.
"Michael is in good spirits considering we go down with him to Montefiore three times a week but dialysis takes a toll on his body three times a week," Balic said of her nephew who is scheduled to enter Fox Lane High School in the fall.
With the help of a foundation that was established by a local family six years ago, Dellorso's wait for a kidney may end soon. The Flood Sisters Kidney Foundation of America, a nonprofit organization launched by former Pleasantville residents Jennifer, Cynthia and Heather Flood after they took to craigslist to find their father a kidney donor in 2007, is employing many of the same strategies they used to save their dad's life to help Dellorso.
Through social media and other networking efforts, they have already located potential matches for Dellorso. One donor went for testing at Montefiore on July 22 with a follow up visit on July 29. Another candidate has been scheduled for Aug. 9, Flood said.
Both candidates are O positive, although there is a battery of tests conducted, including the evaluation of the overall physical and psychological health of the donor to make sure they are fit and their organ won't be rejected by the recipient, Flood said. These candidates have also agreed to remain on the foundation's donor list in the event they are deemed unsuitable for Dellorso.
Considering that the average wait for a kidney for an O positive recipient is six to 10 years, the foundation's efforts could save him years of pain and discomfort.
"You're making a difference, which more people want to do because life is short," Flood said.
While signing up to be an organ donor is critically important, many people prefer the idea of "living donors," where they can see the benefit of their gift, she said.
Balic said although Dellorso, who was born with only one functioning kidney, rarely complains, the current schedule of three weekly visits for dialysis has been draining on him and the family. During the school year, it forced Dellorso to miss school three days a week, which keeps him from his friends and interrupts the learning flow for a student.
With Michael's father working and his mother dealing with her own health issues, the responsibility of taking him to dialysis has fallen on extended family, Balic said.
Dellorso has also needed to wear a catheter since dialysis began, which has limited his activity. But the die-hard Yankee fan has remained upbeat throughout his ordeal, she said.
"It's been nine months now and he's been dealing with it the only way he knows how. He's been dealing with it great," Balic said.
Since Dellorso is the only O positive in his family, neither parent nor his two siblings could help, she said.
What makes Dellorso's case special is that he's the first local resident whose case has been referred. Dellorso and his family are related to the Prospero family of Pleasantville, who Flood knows.
With having matched six previous kidney recipients, the foundation is now in the midst of four other cases, including two from New Jersey, one from Massachusetts and the aunt of actress Odette Annable, by far the most it has taken on at one time, Flood said.
"It is rewarding," Flood said. "We don't get paid for this and it can be overwhelming but it is rewarding."
Flood is also planning the foundation's first local fundraiser, an end of summer event at Crabtree's Kittle House in Chappaqua. No date has been set, but those interested in attending or for more information about the Flood Sisters Kidney Foundation of America, should check its website at www.floodsisters.org.