First Open-Heart Surgery Performed at White Plains Hospital
We are part of The Trust Project
The first open-heart surgery was successfully performed at White Plains Hospital on Nov. 10.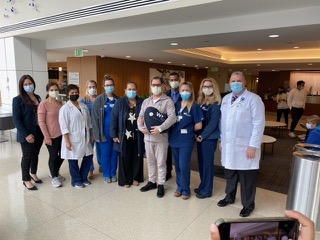 The coronary artery bypass surgery was performed by Robert E. Michler, MD, Surgeon-in-Chief, and Chairman of Cardiothoracic and Vascular Surgery at Montefiore Medical Center Albert Einstein College of Medicine, and William A. Jakobleff, Jr. MD, Associate Professor, Department of Cardiothoracic and Vascular Surgery at Montefiore Medical Center/Albert Einstein College of Medicine. The procedure was performed in the hospital's newest state-of-the-art operating room dedicated to cardiac surgery.
"We are addressing a critical need in this region through our partnership with Montefiore to provide comprehensive care for cardiac patients in the Hudson Valley," said Susan Fox, President and CEO of White Plains Hospital. "Until now, most Westchester patients in need of open-heart surgery chose to leave the county for care. This milestone is the latest example of how White Plains Hospital is continuing to provide advanced medical care for our community with a focus on excellence, close to home."
White Plains Hospital is just the second hospital in Westchester County with the ability to perform open-heart procedures.
"This is a very demanding specialty, which requires excellence at every step of the patient experience, from ICU care to anesthesia care to the outpatient experience," said Dr. Michler. "I am absolutely thrilled to be part of this program, and to work with the leadership and the physicians at White Plains Hospital."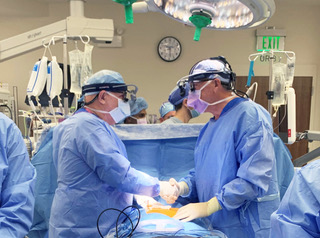 White Plains Hospital's first cardiac surgery patient was referred by Dr. Richard Charney of Montefiore New Rochelle Cardiology. The procedure took place on Nov. 10 and the patient, Reinaldo Ortiz, was successfully discharged home four days later.
Expert cardiac surgeons have brought their world-class pedigree to Westchester to perform a wide range of cardiac procedures, such as aortic aneurism surgery, aortic valve surgery, coronary artery bypass surgery and mitral valve repair and replacement.
Dr. Michler added that White Plains Hospital's cardiac surgery team will work closely with a network of cardiologists and specialists throughout Westchester County and the Hudson Valley to provide seamless access to the program.
To support the cardiac surgery program, White Plains Hospital has continued to transform its operating rooms, Intensive Care Unit (ICU), and inpatient rooms designed specifically for cardiac patients.