Fingers Crossed for High-Risk Sports

What I wouldn't give to be at a high school basketball game right now in any gym in Section 1, or up at the Brewster Ice Arena. And what I wouldn't give for NYS Gov. Merry-Andrew Cuomo to make an informed decision regarding the initiation of so-called 'high-risk' prep sports like basketball, which are currently being played safely across much of the country, despite the nine-month-long coronavirus pandemic.
High-risk sports, including boys' and girls' hoops, cheer, ice hockey and wrestling, continue to remain on hold as the New York State Public High School Athletic Association awaits further guidance from the Governor's Office. NYSPHSAA originally designated Jan. 4 as the start date for all winter sports, but with high-risk sports placed on hold for now, it's beginning to look less and less likely that we see a basketball dribbled, a cross check or an ankle-pick in Section 1 this winter on account of the recent COVID-19 spikes.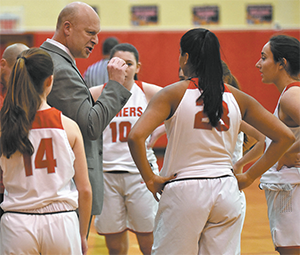 Remaining positive is difficult with the current infection rate in New York hovering around 5%. Executive Director Robert Zayas and NYSPHSAA officials are monitoring the numbers and basing decisions on the data and recommendations presented by the New York State Department of Health, which deems the aforementioned as high-risk winter sports. These particular sports are not permitted to compete until the governor's office grants the go-ahead, which seems highly unlikely given the political climate surrounding the issue. Essentially, the reinstatement of high-risk sports awaits the authorization of a highly politicized office.
The question arises as to how many cases of COVID were contact traced to playing games?
A recent study from the University of Wisconsin-Madison suggests that the state's high school sports have not caused an increase in COVID-19 infections among athletes.
The UW School of Medicine and Public Health recently released the study. Researchers led by Dr. Andrew Watson surveyed 207 schools that restarted fall sports in September, representing more than 30,000 athletes, more than 16,000 practices and more than 4,000 games.
The survey found 271 athletes contracted the virus overall compared with 2,318 Wisconsin children aged 14-17 over the month of September. No sports were found to have a higher incidence rate of COVID-19 overall than 14-17 year-olds. None of the cases among the athletes resulted in hospitalization or death.
Of the 209 athletes who knew where they contracted the virus, only one case was attributed to participation in sports.
But, for now, we'll get a major dose of low-risk sports, including skiing, bowling, gymnastics and indoor track and field this winter until Cuomo shows his cards again. We all know the most important thing is getting our kids back in classrooms before we can initiate prep sports. High-ranking administrators are not inclined to offer high-risk sports until infection rates and hospitalizations significantly decrease, allowing students to get back in school.
Their decisions have been met with scorn by many parents and athletes throughout the state, and Zayas respects their frustration. In recent interviews, he points out that the priority of NYSPHSAA is to provide safe opportunities for athletes after we get students back into their classrooms on a consistent basis.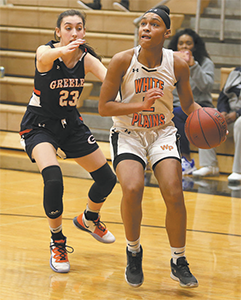 All that said, local athletes and parents point to the fact that AAU basketball games — ages 7U to 19U — have been safely contested nationally for months now, with absolutely no evidence of increased COVID-19; so there's that information to put on Cuomo's plate. College hoops are being played, and safely I might add, across the country in semi-fanless arenas. Put that on Cuomo's platter of enlightenment, too.
And the NBA season is tipping off this week at Madison Square Garden where my beloved but beleaguered NY Knicks will, hopefully, turn the corner in 2021. So, why can't high school athletes compete for the honor of their respective basketball programs in a regional-type setting that limits travel, promotes safety and in-game protocols, follows proper masks guidelines, ensures pre-game temperature checks and provides some sense of normalcy for our student athletes?
Yes, this particular take is a slippery slope, but it's one I'm willing to cross if it provides our student athletes with, perhaps, an abbreviated six-week hoops season (with limited spectators) starting in early February, providing an emotional and physical outlet they desperately need. They're still going to gather for pick-up games and training sessions anyway, they're still going to meet at every McDonald's parking lot from Mahopac to White Plains and places like Cameron's Deli in Brewster. They need to live their lives safely and cautiously because they can't stay in their bedrooms forever, having heated exchanges on XBox until the summer of 2021 when the vast majority might be vaccinated for a virus that reportedly has between a 97% to 99.75% recovery rate, even higher for school-aged children.
In recent exchanges between several local administrators, all have agreed that it's not looking good for high school hoops in NYS due to an abundance of caution, some said an overabundance. They concur that school officials won't budge on high-risk sports until Cuomo issues guidance.
I don't have the answers, but I know that under normal circumstances I'd engross myself in a Putnam Valley girls' basketball game this week, watching with great anticipation as Pace-bound senior F Arianna Stockinger, junior G Amanda Orlando and sophomore point guard Eva DeChent begin their title defense and near-certain trek to the Section 1 Class B County Center Final 4. But instead of watching DeChent's development as one of the most promising stars in NYS, this sports junkie will be seeking an alternative fix to cure my hoops addiction. So I reckon I'll have to saddle up and head off to the local ski trails and bowling alleys to capture Section 1's finest.
After several decades of utter futility and failure, the ever-loving optimists in me thinks Jim Dolan's NY Knicks may finally be headed in the right direction with a top-notch coaching hire in Tom Thibodeau, two sound first-round picks in F Obi Toppin and G Immanuel Quickley, to go with G RJ Barrett and C Mitchell Robinson. That's not a 'Big 4' by any stretch, yet, but if the Knicks can find a consistent fifth piece — perhaps a distance-shooting wing that can play on both ends — this ensemble just might entertain the heck out of me this winter #Stoked.
If the Knicks don't luck out and get the No.1 pick in 2021 — whereby they might snag 6'8" Oklahoma State freshman point guard Cade Cunningham — they might have to settle for a top-ranked player like Gonzaga G Jaeln Suggs, who looks every bit the part of a sweet-stroking menace from behind the arc. If the Knicks are gonna suck again, which has been an ongoing theme for 20+ years, I'd like to see either of these kids in blue and orange come the draft of 2021. I'm not a professional talent evaluator by any means, but these two kids pass the eye test. That said, I also saw then-freshman Corey Maggette play one game alongside Elton Brand at Duke in 1999 and dubbed him the next Michael Jordan, so there's that. At least I owned up.
Kills me to admit it as a Fightin' Irish fan, but Notre Dame football is #AllMythNoLegend. Consistently embarrassed in big games. So much for me lucky charms.
Another recent survey I saw by OnePoll Market Research, in a study commissioned by HOP WTR, suggested that more than 50% of those surveyed who are working from home during the pandemic have begun their virtual happy hour well before the end of the work day. From what I can gather during this nine-month pandemic: Booze hounds have graduated with increasing honors; beer drinkers became wine drinkers while wine drinkers became bourbon drinkers.
The results of these statewide lockdowns are catastrophic: 32% of Michigan businesses CLOSED; 30% of Pennsylvania businesses CLOSED; 27% of Washington businesses CLOSED; 26% of New York businesses CLOSED. So much for the American Dream #SoDoneWithThis. It's time to open up. If you'd rather stay home, enclosed in a bubble, then do so, but many of us are inclined to wear the damn mask, move about wisely and safely, support mom & pop businesses and restore economic greatness. Merry Christmas and happy New Year, gang!