Electric Cars, Special Needs Sports, Local News Tax Breaks, Medical Districts
We are part of The Trust Project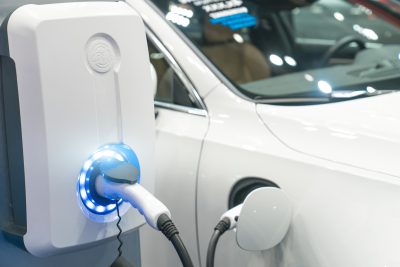 It's pretty amazing to see just how enthusiastically local governments are embracing a shift to electric vehicles.
Every week there seems to be another news morsel on the topic.
When reviewing White Plains' Feb. 6 agenda, I noticed how the city plans to bring in a new electric vehicle to replace an older gas vehicle, via a grant from the New York Energy Research and Development Authority, better known as NYSERDA.
Earlier this month Westchester County also announced how its Department of Public Safety had obtained its first all-electric marked patrol vehicle, to be used in Mount Kisco.
The 2022 Ford Mustang Mach-E is the latest addition to the county government's growing fleet of electric vehicles, utilized by various agencies.
"As a Bronze Certified Climate Smart Community, Mount Kisco is the perfect location for this electric vehicle pilot program by Westchester County Police," Mount Kisco Mayor Gina Picinich said in a prepared statement. "The vehicle will be a welcome addition to the village. The Ford Mustang Mach-E will enhance the village's existing electric fleet which includes five vehicles. We appreciate the County's partnership as we all work together to reduce carbon emissions and create a safer, cleaner environment."
The local developments come as news emerged last week that Tesla plans to allow all-electric vehicles to use some of its fast chargers. Tesla fast chargers have been exclusive to Tesla customers.
The Biden White House said 7,500 Tesla chargers would be open to other electric vehicles by the end of next year.
The movement toward electric cars also comes amidst a wide-ranging list of environmentally-conscious initiatives led by area officials.
New York State Senator Pete Harckham will be joined by Picinich and Westchester Legislators Erika Pierce and Nancy Barr at noon today at Mount Kisco Public Works to announce support for the Packaging Reduction and Recycling Infrastructure Act.
A press release says the new legislation is designed to reduce plastic and paper waste, increase recycling, encourage the use of recyclable materials, regulate toxins, and save local governments money. It'll be interesting to see how the bill plays out, and dig into the details, available here.
On a separate note, Examiner Editor-in-Chief Martin Wilbur prepared a nice feature this week about a wonderful-sounding new initiative — a sports program designed specifically for children with special needs.
Check out how the local Westchester program began.
Also, a quick thank you to loyal Examiner member/reader/supporter Edward Woodyard for flagging a piece in The Guardian for us about the Rebuild Local News group's advocacy.
I've been reading a bit about the coalition recently, and it seems like the group will emerge as a vital voice in the industry.
The coalition is calling for various tax credits to aid local newsrooms. A payroll tax credit incentivizing publishers to hire and keep more local reporters sounds like the most exciting and potentially game-changing piece of the proposed problem-solving puzzle.
While gaining the votes is no slam dunk, bi-partisan support for the plan seems within the realm of possibility.
Last up today, news editor Rick Pezzullo reports this week on the Cortlandt Town Board's plan to create a Medical Oriented District, which is the first step for two pending projects in the area of New York Presbyterian Hudson Valley Hospital on Route 6.
One development is now looking at 154,000 square feet of medical office space, along with other aspects that Rick's report details. A separate development would feature 120 assisted living units, and as many as 99 townhouses on up to 10,000 square feet of commercial space.
While the proposed Medical Oriented District is specific to Cortlandt, it reflects a broader trend of communities seeking to address an aging population.
The larger issue appears to be on Gov. Kathy Hochul's radar screen and priority list. Last month she proposed expanding access to aging services and high-quality long-term care.
With more and more baby boomers retiring, the demand for medical care and senior living options is going to spike, creating challenges but also opportunities for economic growth and job creation in healthcare and housing.
Keep an eye on what your town has planned in that department.