Local Educators Embrace Artificial Intelligence to Enhance Student Intelligence  
Opinion Advocates for ideas and draws conclusions based on the author/producer's interpretation of facts and data.
We are part of The Trust Project

You've probably read and seen plenty of coverage about new artificial intelligence platforms – articles and segments showing people experiencing the jaw-dropping capabilities of services like ChatGPT while analysts forecast all manner of danger and opportunity.
In some research I conducted last week, I stumbled across a similar piece.
A second-grade boy named Conrad was playing around with the buzzy new technology, wowed by the results.
"And although some parents are complaining the basics of education are being undermined by machines, the kids seem to love it," the piece's author declared.
The article was from a March 1975 article in Science News. It was about a new-fangled device – something called the calculator – and fears about the ruin of math education.
"The concern I see as a teacher is when we as teachers try to pretend something doesn't exist," White Plains Superintendent of Schools Dr. Joseph Ricca told me in a phone interview last Thursday. "Where we lose a step sometimes is not embracing emerging technology. We need to utilize it to elevate our students. Sometimes we see the negative and do not see the positive. We don't see the possibilities and only talk about the limitations. We need to talk a little more about what's possible, the potential."
Fruitless Endeavor 
Admittedly, the AI-to-calculator comparison, while valuable and useful from a big-picture standpoint, isn't apples to apples or even apples to oranges. Just ask ChatGPT.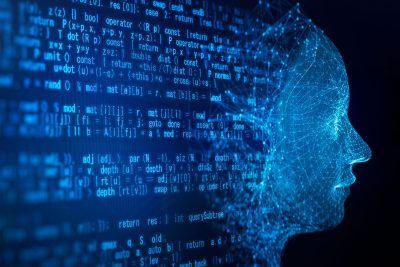 "Unlike calculators, AI technologies are not simply tools that we use to accomplish specific tasks," the bot immediately admitted to me. "They are complex systems that require careful consideration of ethical, social, and political implications."
Ricca, who used the calculator comparison to illustrate his larger point, more than acknowledged the real concerns that can emerge with this technology. But he astutely emphasized the counterproductive folly of trying to keep new and useful tools out of the classroom.
In fact, Ricca participated in an excellent segment on News 12 last week about the intersection of education and developing AI technology.
It's important to bear in mind how keeping students away from this new tech in a classroom setting isn't an implication-neutral decision. There are real dangers in burying our collective heads in the 20th-century sands, as much as many of us, myself included, find that instinct appealing.
"And we have to recognize that, and we have to make sure then that we're teaching our students to use these tools appropriately," Ricca stated in the TV interview. "We see negative impacts of social media all over the place. I do believe that's because we've not really handled the introduction to these platforms in a way that's going to maximize positivity and minimize negativity."
New Ballgame 
It's important to stress how the abilities of AI do present unique concerns and challenges not wrought by a development like the hand-held calculator. But the point is that transformative new technology can and should be used to enhance learning; the questions shouldn't be about whether to allow natural language processing and generation and other AI technology into education. The questions should be about how.
This debate isn't academic or an abstraction.
I just learned Sunday night from a Valhalla High School computer science teacher that ChatGPT has been banned on all school-issued devices.
And only last month, New York City's Department of Education decreed a ban on ChatGPT. The Los Angeles Unified School District and Seattle Public Schools enacted similar limits late last year. Plagiarism and the spread of misinformation are among the fears.
"While the tool may be able to provide quick and easy answers to questions, it does not build critical-thinking and problem-solving skills, which are essential for academic and lifelong success," Jenna Lyle, a spokesperson for NYC's education department, stated in January.
Apparently, the state Department of Education in 1975 was more enlightened than today's New York City Department of Education on how to handle valid concerns over disruptive new technology. A state education official in the 1975 Science News article cited the need to teach math fundamentals but also acknowledged how the calculator can serve as a "very valuable tool."
As Ricca notes, school districts already maintain policies about academic integrity. And teachers often recognize when students take inappropriate shortcuts by submitting writing of a quality beyond their obvious abilities. (Although natural language generation at our fingertips is obviously a student plagiarism issue game changer, including over what it even means to plagiarize.)
Clincher

A tweet from Ricca on Jan. 25 was actually what clinched my decision to publish on this particular AI subtopic after previously toying with the idea.
Even though I've already written recently about AI here in this Stone's Throw column space – I had ChatGPT interview me last week following an interview I conducted with it in January – the subject strikes me as worthy of ample and ongoing ink to hammer home how natural language processing and generation technology is poised to transform various aspects of local life.
Even if stipulating the difference in the digital era when comparing today to the world of the early aughts, consider the following when pondering the technology's looming impact: it took Twitter two years to amass a million users, from 2006 to 2008. It took ChatGPT just five days after it debuted about three months ago.
"Stunning to me that we are not recognizing that AI, such as ChatGPT, can be harnessed as a tool for education," Ricca stated in his Jan. 25 tweet. "I remember when 'email will never be a thing.' — let's use the tools to help our students."
The focus on plagiarism, while important, also misses the central point. Whether we like it or not, tools have arrived to make it fundamentally easier to prepare crisp, kosher, plagiarism-free copy.
The steps required to create an original piece of writing are now fundamentally different. Given that fact of life, schools confront a new obligation to teach students how to use the technology responsibly and earn their digital citizenship stripes.
In light of Microsoft's recent $10 billion investment in OpenAI, the maker of ChatGPT, it's only a matter of time before this type of technology lives inside Word processing itself, not just within its Bing search engine.
Tools of the Trade

Whether the ballpoint pen, the thesaurus, Google, spellcheck, or Grammarly, the tools of the writing and research craft aren't designed to preserve paychecks for select tasks in certain industries.
Making it easier for people to clearly communicate their thoughts produces a democratizing result, even as the nature of the technology litters the education landscape and the wider world with seriously dangerous new landmines.
You can undoubtedly teach critical thinking and writing skills amidst AI. In fact, if used properly, the technology can advance those goals.
Some local school officials agree with the general notion of embracing new technology to enrich learning, including AI, but are also rightly leery of the potential peril.
Bedford Board of Education President Edward Reder is unambiguously correct when he observes how "AI is a little bit different."
"It's different than, let's say, the internet," Reder said in a phone interview Friday. "If we were having this conversation in the mid-90s or personal computers in the early '80s, I think this is a little bit different because so much can be produced with very little effort…So what is the ethical side of it? What's the policy side of it? What's the academic outcome? So I think this is slightly different from the personal computer age in the early '80s or the internet and mid-90s. I think this feels very different."
When I noted to Reder how school officials initially resisted cell phones and social media and then realized they had to figure out how to incorporate a new reality, he correctly pushed back a bit.
"That's still topical today, right? I mean, some schools are taking very aggressive stances on cell phones and not being allowed in schools," Reder said. "I'm not saying a position on that either way, but in social media, these are still things that I think schools are still wrestling with…."
Shout Out

As for Ricca, because he's the superintendent of an economically and racially diverse district in White Plains, I was especially interested to learn his perspective on how this technology might be able to help advance the goal of equity. I asked him whether he agrees it's fair to say the nature of the technology can aid students with less support at home. He emphatically replied how it's not just fair to say, but a point we need to "shout" to the world.
There's been so much talk in recent years, especially during the early phase of the pandemic, about how technology can widen the learning gap between the haves and have-nots.
But platforms like ChatGPT, and whatever comes next, can be used to serve a constructive role in helping to address aspects of that systemic problem.
Students can insert their writing into AI and gain feedback on how to refine their work — an especially helpful option for students without a parent at home to help polish essays.
"Not everybody can go home and have a parent or guardian sit down with them and critique their writing," observed Ricca, a past president of the Lower Hudson Council of School Superintendents.
I've witnessed the "unfair" advantage some students enjoy firsthand. My wife double majored in math and education in college, which ultimately provided our daughters an incalculable at-home learning benefit. And I'm sure some of my writing tips here and there have also helped our girls along the way. While AI can't eliminate that head start some children possess, it can even the playing field, to some degree, if used wisely.
The new challenges created by the technology came to the forefront earlier this month here locally at Carmel High School when news broke that students used AI to impersonate members of the Putnam County Sheriff's Department and the district's administration in racist TikTok videos.
'What does it all mean?'

But unlike decision-makers at New York City schools and elsewhere, most leaders in the region seem to be embracing a more forward-looking view, avoiding any urge to peddle a nothing-to-see-here-folks approach to education.
Manhattanville College held an education leadership symposium on Feb. 11, including a free session on ChatGPT organized by doctoral students.
Preparing students for a rapidly changing workforce is also a part of the equation. For instance, in terms of my own profession, I suspect AI will eventually make lazy journalists more unemployable but enhance the marketplace value of tech-willing journalists producing first-rate, original reporting.
An elementary school math teacher quoted in the Science News calculator article from 1975 captured the central point when she said: "Does the student know what he's doing? Much more emphasis must be placed on, 'What does it all mean?' than on 'How fast can you get the right answer?'"
The same principle applies today and tomorrow, regardless of what new tools emerge.
Educators need not be uber tech savvy either to leverage this technology's power for student benefit.
Adaptation

Veteran Valhalla High School English teacher Heidi Harwitz started to tinker with ChatGPT recently after her teenage son showed her the basic ropes. It's as easy to use as typing in a Google search.
Harwitz has already concluded she needs to incorporate the new tech into her classroom lessons. She even watched a webinar last week for training.
The teacher of 23 years said it'll become increasingly important to give assignments requiring students to make personal connections in their writing. If delivering a lesson about Julius Caesar, make sure to ask students to draw a parallel from their own lives.
"I mean, years ago, I used to think that an easy bibliography citation generator was cheating," Harwitz told me in a phone interview Saturday. "In recent years, I've embraced it. Why am I making my students write these bibliographies by hand when there's technology that will do that for them?"
In fact, it's not just students in the education equation who can benefit from tools like ChatGPT and whatever comes next. Teachers can save time in ways that'll help with productivity. "What about crafting lessons and creating essential questions? Sometimes it takes a couple of hours to write a really good, strong lesson chat," Harwitz noted. "GPT can help me with that."
Game Plan

Bedford Central School District Superintendent of Schools Dr. Rob Glass said the district will begin to develop a new strategic five-year plan in the coming months, with a preliminary phase ideally complete before next fall. How to enact best practices around AI and other emerging technology in education will undoubtedly be part of the plan's framework, figuring out how to deliver students with the right balance of knowledge instruction and technical instruction.
I asked Glass if the district also needs to proactively train teachers in this department.
"I think teachers will naturally find this on their own," Glass said in a phone interview on Sunday. "But I also think our professional development sessions that we have built into the calendar at different times of the year, where we have a half-day or a full day devoted to learning, we'll need to put some sessions together to have people guided through the uses of it. And I think that the fascinating thing is there probably are uses for us as professionals that are appropriate that could save us some time and money and effort."
Glass said he's been reading articles about ChatGPT and talking about AI with fellow superintendents, brainstorming how to leverage the technology in the classroom, especially for writing lessons.
"Some examples that I've heard other people talk about that I've also considered would be things like where you might have ChatGPT or whatever technology you're using create outlines for you, and then you build off of those and have the writing done in a classroom period around that," he explained.
Ethan Mollick, an associate professor at Penn's Wharton School, seemed to get it right last semester when he required students to use ChatGPT but with guidelines — fine-tune your prompts, fact check your assertions, disclose the nature of your AI use, and deploy the tool thoughtfully.
Teaching students how to live responsibly online has become an educational priority.
Dr. Amy Fox, a 30-year veteran computer science teacher at Valhalla High School, lamented the administration's ChatGPT ban on school-issued devices, which she said was instituted without discussing the decision with faculty. (A message left for a Valhalla administrator was not returned by press time on Monday.)
Fox teaches a lengthy unit on digital citizenship to all freshmen.
"Our conversations on AI are centered around the algorithmic decisions social media makes for us based on the information we feed it, what is done with our information, and how to be careful about sharing this information," she said. "With all my high school students, ChatGPT specifically is discussed in terms of its potential, its limitations, and the ethical concerns about plagiarizing."
Mitigation

As for the bottom line of all this, my feeling is the focus of the debate shouldn't necessarily be whether the technology will cause more harm or good.
Like social media, we know it'll wreak plenty of destructive havoc. But the technology is here to stay for better and for worse, and whether we want it here or not.
It needs to be incorporated into education in part because of the potentially terrifying societal risks, not despite the concerns. (And because of the exciting possibilities).
The primary question, given its existence, should be how do people harness its capabilities to achieve as much good as possible — inside and outside the classroom — and how do we mitigate the negative consequences?
In terms of mitigating those negative consequences in education, one thing is certain – hiding it from students who've already found it isn't the answer.