Donahue, Knickerbocker to Square Off for Buchanan Mayoral Seat
We are part of The Trust Project
The two candidates vying for the mayoral seat in the Village of Buchanan next week appear to be on the same page in wanting to put Entergy back on the tax rolls next year, but that's about all they seem to agree on.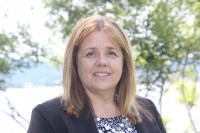 Trustee and Deputy Mayor Theresa Knickerbocker, a registered Independent, is running on the Democratic and Residents party lines in her bid to replace Sean Murray, who opted not to seek a third two-year term. She is running with incumbent trustees Richard Funchion and Nicolas Zachary, who are both seeking their third two-year terms.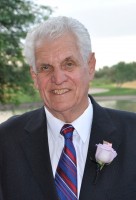 Looking to get back into village government is Alfred Donahue, who has served 12 years as mayor in the past, most recently in 2010. He is running on the Republican and Village Justice lines, along with trustee hopeful Brian Smith, who served one term on the village board from 2009 to 2011. Village Justice Jennifer Daly, who has served in Buchanan since 1999, was cross endorsed and is running unopposed.
Knickerbocker, 57, a lifelong village resident and property manager, has been a trustee two separate times and would only be the second woman in the history of Buchanan to be elected mayor. She likes the direction the village is headed and wants to keep it on track.
"I'm a businesswoman and I have a lot of experience on the board. I'm not serving on the board for any self-interests. I'm serving on the board for the benefit of the village," she said. "The last four years we're getting things done. This is a small village that will go through challenges and needs some direction and people with the best interests of the village at heart."
Donahue, 78, a retired state trooper and U.S. Army veteran, contends the village has been mismanaged since he left office.
"There has been no leadership in the village for four years," Donahue said. "She (Knickerbocker) couldn't handle it. She's incompetent. I'm still trying to find out one thing she did. The same for the other people. They do nothing. I think our chances are very good. I hope there's a big turnout."
Neither Knickerbocker nor Donahue were in office when Entergy, owners of the Indian Point power plants, signed a 13-year pilot agreement with the village, Town of Cortlandt and Hendrick Hudson School District that has cost Buchanan about $7.7 million in property taxes and affected property values, according to Donahue. The pilot program ends in June 2015.
"The first thing I would do is put them back on the tax roll. I wouldn't negotiate," Donahue asserted. "They should be treated the same way as everyone else. It was really a disaster for the village."
Knickerbocker said when Con Edison owned the nuclear plants it paid 90% of the village's taxes. Now, Entergy, which employs many village residents, pays 43%.
"The pilot program was not a good thing for the village. There's no disagreement about putting Entergy back on the tax roll," she said. "It's crazy to be on this board and not want the best deal for the village."
The two candidates differ on the status of improvements to the wastewater treatment plant in the village that residents approved a $1.5 million bond for four years ago. Donahue said none of the bond money has been utilized and only "piecemeal" work has been completed. Knickerbocker said the improvements are 70% completed and the bond hasn't been touched because the village found a more cost effective way to pay for it.
"We're just waiting for the final parts to come in," Knickerbocker said. "Right now there are no violations. I really don't know what he is talking about."
Donahue charged Knickerbocker was "a slumlord" with three buildings she owns in the village, including one at the Village Circle that has rental apartments on the second floor and vacant commercial space on the first floor.
"Her buildings are an eyesore. She was treated differently because she kept crying that everyone was picking on her," he said.
Knickerbocker said the economic downturn has made it difficult for her to find the right commercial tenant at the circle, especially since she won't rent to a grocery store or restaurant out of respect to her tenants.
"That building is completely renovated and up to code. It's a beautiful building," she said. "I was held to a very higher standard and it got political."
The election will take place on Tuesday, March 18 from 6 a.m. to 9 p.m. at Village Hall.