Direct Rays: Mahopac Maniacs, Tusker Nation Brace for Hoops Showdown
We are part of The Trust Project
It seems to me that some these rivalry deals between local school districts have become sort of fickle; up one year, down the next. Sure, Mahopac vs. Carmel and Lakeland vs. Panas is always over the top based on decades of history, but there are years when Yorktown vs. Mahopac hoops has reached a feverish pitch and years when the two are just two ships passing in the night, like this year.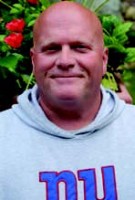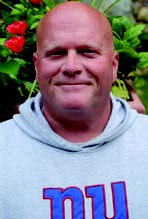 Currently, it seems like Mahopac vs. Somers is the real deal as the two border schools that share the same Chili's can't get enough of each other, which will only magnify what should be a pretty intense basketball game this Wednesday when the "Mahopac Maniacs" and "Tusker Nation" attempt to outwit one another during a basketball jump-off that features two of Section 1's current frontrunners.
Twitter will blow up this week as everyone from @BigPomp56 to @OGFitzydangles4 will work the social scene like a meth-head works his dealer. It will get testy at times as we lead in to Somers vs. Mahopac Round 1 at 6:00 p.m., and the two teams are sure to leave it out there when Somers All-Section sniper John Decker and Co. gets after the Mahopac militia led by All-Section warrior Brendan Hynes, the Richmond-bound senior with an unparalleled will to win. Hynes, who led the Indians to the Section 1 Class AA finals last season, has a will that is infectious throughout the roster, and Decker has a similar resolve, but Decker's supporting cast is relatively new to hoops prowess, so we'll see which team's will to win prevails.
Either way, Hynes and Decker are two of the most fierce competitors in Section 1 getting after one another, so it'll be interesting to see who gets the better of whom.
"We really can't wait for this game," said Decker, who averages 25 PPG this season. "This is bigger than any game for us on our schedule. I imagine it will be pretty crazy there."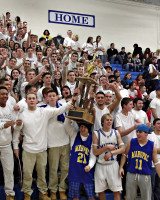 Yeah, it was pretty crazy on Saturday when the Carmel Rams and their "Rama-Lama-Ding-Dongs" paid Mahopac a visit, only to see the galvanized Mahopac Maniacs bask in the glow of 60-47 victory. It was the Indians' 10th-straight win over the Rams in boys' sports (lax, soccer, baseball, basketball, football, hockey), which made the foggy ride home that much nastier for the Rams, who, apparently, now get pissed off when Mahopac rushes its own court; well after the exchange of handshakes? Please, that's absurd. Let the kids have their moment, minus the theatrics from overzealous administrators.
And it should be equally nutty when both Somers and Mahopac make an attempt to get the inside track on the League I-B basketball title this Wednesday when wired-up Indian boss Kevin Downes fires up his side and first-year Somers Coach Chris DiCintio gets his first taste of the budding rivalry. Tusker Nation doesn't like being second class or taking a back seat to the Mahopac Maniacs when it comes to jeering and cheering, so get their early; and if you're an old fart like me get a safe seat in the center rows and prepare to laugh like it's going out of style at the exchange of barbs between two of the premier fan bases in this neck of the woods…
Mahopac and Somers aren't the only ones providing their fans with something to cheer for. State-ranked (No.10), Class B Putnam Valley is packing Section 1 gymnasiums and traveling near or far to get a piece of Coach Ed Wallach's Tigers (10-1), who set a new record with each and every victory. Slam Dunk Tournament Director Lou DeMello has assured this lobbying scribe that he'd like to see the Tigers in the prestigious tournament next December in a challenge game, so it's not just PV super fan Andre Lafleur and the folks in the Valley taking note of the upstart Tigers; it's all of Section 1. For all the good that has come out of coach Brian Kuczma's three-time Section 1 championship lacrosse program, basketball and football is what puts your boys' sports programs on the map. Welcome to the map, PV…
Kennedy girls' hoops Coach Lance DiMarzo, the former 1980s Mahopac hoops coach, is getting it done for the 9-2 Gaels. Good to see the ol' ball coach still has something left in the tank…
I'll take the Rangers in seven to win the Cup… doesn't matter who we play. Game on!