Direct Rays: Bang Up, Ill-Prepared Somers Takes NYS Playoff Loss on Chin
We are part of The Trust Project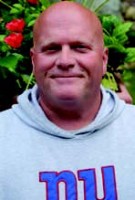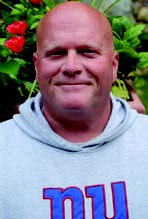 I'm not going to sit here and tell you that Somers High would have beaten Section 9 champion Cornwall in Monday's NYSPHSAA Class A quarterfinals no matter what the circumstances, but it would have been nice to have more than three days to prepare for a Dragon offense that's as filthy as any in the state. With a QB – Mike White (23 for 34 for 430 yards and 5 TDs) – that can spin it better than most — and a WR – MVP Alex Cruz (11 catches for 280 yards and two TDs of 82 and 78 yards) – who can run under just about anything White puts up, Somers needed time to prepare; just as any team in the state would and should have for the biggest game of the year.
State-ranked (No.6) Cornwall (11-0) made the big plays it had to make and No.7 Somers (10-1) stumbled in the red zone on several occasions, leading to a season-ending 34-13 loss. Look, the Tuskers killed themselves with four turnovers, three of them from inside the Cornwall 25, and you can attribute some of that to fatigue and injury, something Section 1 apparently could give a rat's rump about.
Yes, it's been a whirlwind two weeks since Hurricane Sandy and the recent nor'easter tore through these parts, but Section 1's executive committee didn't give two poops last spring when it set the wheels in motion for three games in 11 days.
Somers RB Stefano Bicknese pulled 11 carries for 142 yards to lead the Tusker ground game. Tusker FB FB Joe Lombardo added 13 carries for 43 yards and a TD, and a 56-yd TD pass from QB John Decker to WR Super Joe Festo made it 27-13 Cornwall. But the Dragon's defense was prepared for the Somers Wing-T, having had a full week of preparation to do so and the necessary rest to heal up after its sectional championship on November 4th (seven days to prep and heal).
Somers was not fully prepared for Cornwall and it showed, despite having the finest coach in Section 1 history on its side. There just wasn't much Coach Tony DeMatteo could do in three days. DeMatteo deemed the task "impossible" and said his team needed to install new coverages to defend Cornwall but didn't have the time to do so.
"I'll be studying game film on Cornwall in about 45 minutes, what else can I do," DeMatteo asked after his Tuskers beat up on Sleepy Hollow in last Thursday's sectional championship, just two hours before midnight on November 8th? "It's not the ideal set of circumstances, but this is the hand we're dealt."
You can chalk that up to the mismanagement of the Section 1 hierarchy and school superintendents, who put their own players at serious risk, and didn't give our kids much of a chance to win when it comes to the Class A state tournament.
If I were a Section 1 football coach, I would go so far as to strike; because only the mass refusal to work is going to alter the conditions and terms Section 1 has put in place. You cannot possibly blame this all on Section 1 queen bee Jennifer Simmons either. Simmons, the Executive Director of Section 1, takes the brunt of the whip here, but it's the Section 1 Superintendents who shuffle the papers that ultimately determine the rules of operation.
Sure, Simmons catches the bad rap, but you only have to look a far as your own superintendent to demand the kind of change that will level the playing field for Section 1 football teams in future NYSPHSAA tournaments. But you know you parents won't do that; for fear of repercussion from the big, bad supers.
"It's absurd," said a litany of coaches to long to list, who cite the three games in 11 days as only half the problem. Having just four teams qualify in Classes AA and B – when the majority of the state qualifies eight teams – is equally preposterous. "The fact that our kids are at such a disadvantage is absolutely absurd."
So it's time for Section 1 grid coaches to rally around one another, rent the big inflatable union rat and tell these jokers that Section 1's administrative monkey business has put our kids in harm's way, hinders our chances for post-season success and won't be tolerated in 2013. Unfortunately, the stuff we reporters say falls on deaf ears for the most part. The Section 1 bosses line their bird cages with my column, so Polly can dump all over me.
So this is your fight; now go fight it.