Defendant in Sexual Abuse Civil Case Arrested for Relations With Boy
We are part of The Trust Project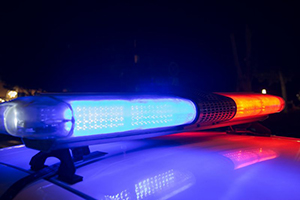 A Bedford man who is being sued under the New York Child Victims Act for sexual abuse was arrested earlier this week and charged with having sexual relations with an underage boy in Chappaqua, New Castle police said.
James Collins, 67, faces one count of third-degree criminal sex act, a Class E felony, following his Nov. 7 arrest. Police did not make any further comments regarding the arrest. An investigation is ongoing and more charges could be filed.
Collins was arraigned on Tuesday in Town of New Castle Justice Court and was remanded to the Westchester County Jail on $7,500 cash or $15,000 bond. It is unclear whether he has made bail or remains in jail.
The civil litigation, initially filed on behalf of four plaintiffs in 2020 against Collins and several local entities, was connected to allegations of multiple offenses allegedly committed by him in the 1980s into the early '90s.
An amended suit adding eight additional accusers was filed on Dec. 30, 2020, and another five individuals added their names in 2021. The final suit was filed before the Aug. 13, 2021, state-imposed deadline for decades-old sexual abuse allegations under the Child Victims Act.
The litigation accused Collins had groomed, harassed and molested pre-teen and teenage boys when he worked as a camp coordinator for Camp Iroquois in Mount Kisco, as an organizer of sports activities at the Boys & Girls Club of Northern Westchester and as a monitor and teachers' aide at Horace Greeley High School.
The Village of Mount Kisco, the Chappaqua School District and the Boys & Girls Club are also defendants in the civil lawsuit along with Collins. Collins in recent years has owned a Katonah bar.
When reached for reaction, one of the attorneys for the group of petitioners, Saul Wolf, declined comment on the arrest but said the civil litigation has yet to be resolved.
"The multiple civil cases still pending against Collins and the Town of Mount Kisco and the Boys & Girls Club of Northern Westchester, we're still litigating," Wolf said.
The Examiner interviewed three of Collins' accusers in 2021.
"I knew all these gentlemen because I grew up with them," one of them said at the time, referring to a decision to join a complaint. "I mean, I wasn't the closest of friends, but they were out there and they needed some support, so I felt it was my duty to come forward and back up their story and to tell my story."
Prior attempts in 2021 to speak to Collins and his legal representation were unsuccessful. The Examiner approached him at his business, but he refused to speak or furnish his lawyer's contact information.
Collins is scheduled to appear in Town of New Castle Court on Thursday, Nov. 16.