Decades After First Trip to France, Local Author Completes Novel
News Based on facts, either observed and verified directly by the reporter, or reported and verified from knowledgeable sources.
We are part of The Trust Project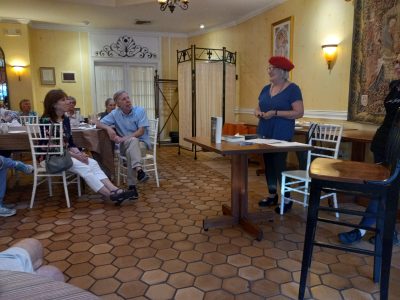 Janet Garber likes to tell anyone that will listen that her latest book took 40 years to write.
Of course, Garber didn't actually spend four decades writing "The French Lover's Wife," which was released in April. She had jotted down notes and stories in a journal during the three years she lived in Paris in the 1970s, which provided the initial impetus to write the book.
But life, as it's often said, got in the way.
"I kept it in the bottom draw of the desk," said Garber, who lives in Somers with her husband. "It was in there, it was calling my name, and I said when I retire, I've got to do it. I just felt no more fooling around now. I've got to clear this up."
The pandemic provided the perfect opportunity to do that, and the result was her second novel. "The French Lover's Wife" is a 350-page story of Lucie, a sassy 24-year-old woman from Queens, who meets a young Frenchman named Pierre at a graduate school party in 1973 and falls in love with him. She follows him to Paris, dropping out of the doctorate program she was enrolled in. They get married and have a baby and then chafes at what's expected of her.
Any similarities to real-life people or circumstances are coincidental. Garber explained that the characters are a compilation of different people she ran into during her time in Paris with a dose of good old-fashioned imagination.
"I like to say it's a novel, not an autobiography," Garber said.
Early last Friday evening, Garber read excerpts from the book and answered questions from readers as part of an ongoing series of events to promote the work. Appropriately enough, last week's gathering was at the French cafe Jean-Jacques Culinary Creations in Pleasantville.
Despite the time it took Garber to write the book, at least from when the idea was first hatched to publication, she is no stranger to professional writing. A human resources professional by trade, Garber has had extensive freelance experience for The New York Times, a variety of trade publications, Jewish Week, and while she worked full-time in human resources for The Wall Street Journal, published a wide variety of articles in the magazines that they published.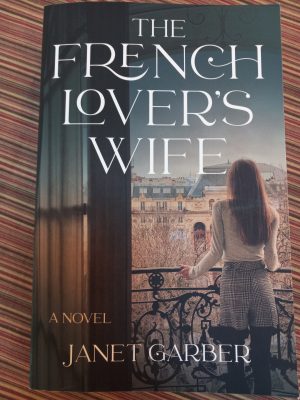 Garber also published two HR-related books, "Getting a Job" and "I Need a Job, Now What?" in the early 2000s. Her first novel came later with the publication of "Dream Job: Wacky Adventures of an HR Manager."
But going back to ninth grade, Garber's love of writing and her fascination with the French culture eventually led to her first trip to France in 1969. She later decided to live there for a few years while she worked as an ESL instructor.
"It was the '70s, so it was a time of exploration, and so I went to live there and it was wonderful," said Garber, who was raised in Queens and has lived in Westchester since 1990. "But it was mixed and that's what came out in the book."
Since the 1970s, she has returned to France about 11 times. Recently, she tried the phone number of a woman she befriended during the time she lived there and was able to reconnect with her. So, she's looking forward to her next trip.
The culture and the atmosphere in Paris also helped develop her literary muscles.
"There is something about Paris where you do write, there's something that makes you write," Garber explained.
Part of a writing group, she learned of a publisher, She Writes Press, that specializes in publishing works from women.
Without the pressures of the daily work grind, Garber is enjoying writing whenever she can. She is considering expanding a science fiction story of about 14,000 words that she wrote into her next novel. Garber also regularly checks out and often responds to the calls for submissions from publishers.
She feels blessed to be able to enjoy something, especially when she was unable to write for long stretches because of other obligations.
"I feel very lucky that I have this in my life," Garber said.
"The French Lover's Wife" can be found at Amazon and Barnes & Noble.