News Based on facts, either observed and verified directly by the reporter, or reported and verified from knowledgeable sources.
Cunzio to Run for Another Term on Westchester Board of Legislators
We are part of The Trust Project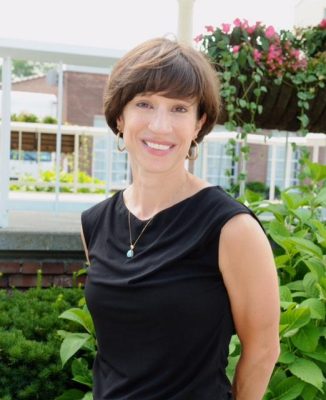 County Legislator Margaret Cunzio (C-Mount Pleasant) announced this week she will be seeking a fifth term on the Board of Legislators.
"It's an honor to serve on behalf of our community's residents," Cunzio said in a statement. "Together we have cut taxes, bolstered public safety and protected the social safety net in partnership with local nonprofit organizations. I'm pleased to put my nonpartisan record as a citizen legislator on the ballot this November and look forward to always placing the needs of our district's residents ahead of partisan gridlock and grandstanding."
Cunzio, 47, a Byram Hills High School graduate who was first elected in 2015, has lived in Mount Pleasant for the past 24 years. She said she had considered bowing out and not running for re-election later this year, but several key projects have been delayed in their completion, in part due to the pandemic. Redesign of the Commerce Street-Elwood Avenue intersection in Hawthorne to address safety concerns is among the most critical along with initiatives related to economic development, she said.
Some of the Commerce Street delays were caused by the pandemic, although sluggishness by Con Edison has also contributed, according to the legislator.
"We just started the Commerce Street project," Cunzio said. "There are still a couple of projects that I would like to see through completion, and unfortunately, with the two-year hiatus with COVID, that kind of put a damper on the timeline."
Cunzio, a fitness instructor and an adjunct professor at Iona who also serves as a graduate adviser at the college, pointed to her record at supporting seven balanced budgets, all of which have maintained or decreased the tax levy, and backing public safety initiatives during her time on the board as two major accomplishments. Cunzio is a volunteer firefighter in Thornwood.
During her current term, Cunzio supported capping the collection of county sales tax on gasoline purchases last summer and suspending the county sales tax on home energy expenses this winter. She also co-sponsored a Food Allergy Restaurant Safety bill, which ensures that Westchester restaurants have personnel on site trained in food allergy safety. The training comes at no cost to businesses.
Despite being one of only two non-Democrats on the board, part of what has been shrinking opposition to a Democratic supermajority for most of her time, Cunzio has been applauded by members of both sides of the aisle for working well with her colleagues and County Executive George Latimer.
She said her goal at the start of her tenure was to leave the Board of Legislator's 3rd District, which includes mainly North Castle and Mount Pleasant, better off than when she started.
"I want to solve problems, so when we sit down, I ask questions," Cunzio said. "I also am respectful and I also give credit where credit is due, and I think that's really important. It's not an us-against-them; it's what can we do to help Westchester County and to help the district."
It is not yet known whether Cunzio will have competition in the fall. North Castle Democratic Co-chair Linda Fernberg said that currently there is no candidate that has been identified, but if there would be one, it would likely come from Mount Pleasant. The Examiner reached out to Mount Pleasant Democratic Committee Chair Lisa Denig but did not receive a response.