Croton Mother Charged in Death of Six-Year-Old Daughter
We are part of The Trust Project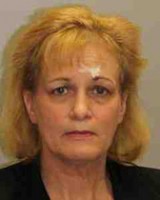 A Croton woman was indicted Wednesday with criminally negligent homicide in the Easter death of her six-year-old daughter.
Kathleen Dymes, 51, could face a maximum of four years in prison if convicted of causing the death of Lacey Carr in their Hastings Avenue home on April 5. She pled not guilty in White Plains court and is currently in a rehabilitation facility after being in a coma. Bail was set at $25,000 cash or bond.
"As alleged in the indictment, this defendant failed in her most basic role as a mother and caregiver to ensure the safety and well-being of her child," said Westchester District Attorney Janet DiFiore. "As a former nurse, she could know only too well the dosage and interactions of the drugs her daughter had ingested that led to her death."
On April 5, at approximately 1:09 p.m., the Croton Police Department received a 911 call from David Carr, father of Lacey, requesting police respond to 144 Hastings Avenue after discovering Lacey cold and not breathing.
Police and medical personnel entered the residence and went to the second floor where they found Lacey on a bed unresponsive. She was then placed the floor and CPR was performed.
Meanwhile, additional personnel arrived on the scene and tended to Dymes, who was unresponsive kneeling on the side of the bed on the floor.
Lacey Carr was pronounced dead at 1:27 p.m. She and Dymes were taken to Phelps Memorial Hospital.
Later that day, a search warrant was executed and police discovered an open bottle of alcohol in the second floor bedroom, along with various and numerous over-the-counter prescription and illegal drugs strewn about the room. In addition, two handwritten notes were recovered from the bedroom.
Besides the criminally negligent homicide felony charge, Dymes was charged with one count of endangering the welfare of a child and one count of criminal possession of a controlled substance in the seventh degree, both Class A misdemeanors.
Dymes is next due in court on September 29.