County Narcotics Task Force Makes Major P'ville Marijuana Bust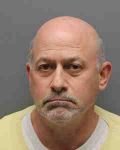 A Pleasantville man suspected of running a major marijuana operation was arrested Thursday afternoon as authorities seized hundreds of thousands of dollars in cash and a large amount of marijuana from his residence.
Ronnie Bordin, 60, of 204 Washington Ave., was taken into custody at 12:30 p.m. by officers from the Westchester County Police Narcotics Unit and the Yonkers Police Department. Members of the county Heroin and Opioid Task Force, the U.S. Drug Enforcement Administration (DEA) Diversion Task Force and the Pleasantville Police Department accompanied the lead law enforcement agencies in executing a search warrant at Bordin's home.
"Bordin's drug delivery service was literally bringing drugs to front doors throughout Westchester County and New York City," said DEA Special Agent in Charge James Hunt. "Working with our law enforcement partners, we were able to arrest the head of this organization that was responsible for enabling drug use and abuse throughout our communities."
Bordin was charged with one count of second-degree criminal possession of marijuana and three counts of fourth-degree criminal sale of marijuana. He was turned over to the Yonkers Police Department Thursday night and awaited arraignment today in Yonkers City Court.
The cash and marijuana are now in the custody of the DEA, said a county police spokesman. The amount of money and marijuana recovered by authorities was not immediately known, police said.
Westchester County Police Acting Commissioner Martin McGlynn said police launched their investigation based on a tip from the DEA.
"I would like to commend our Narcotics Unit and our federal and local partners in this investigation for bringing it to a successful conclusion," McGlynn said.