Council Close to Allowing Tattoo Shops in Downtown Peekskill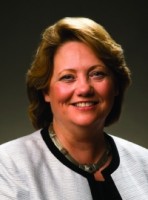 Tattoo shops may soon be a permitted use in most of Peekskill's downtown business district after the Common Council reacted favorably last week to several proposed changes and restrictions.
"I think we're about there," Planning Director Anthony Ruggiero said during a work session at which he presented a map that illustrated what blocks and streets tattooing would be allowed in the city by special permit for the first time since 1990.
An amendment to the city's zoning ordinance to allow tattoo businesses has been debated for more than two years since artist Patrick Conlon submitted an application to open a studio in downtown Peekskill. The council has been looking at lifting the ban on tattooing in a handful of commercial and industrial districts, but not in the downtown until overwhelming support was aired at a public hearing in April.
Several existing business owners urged the council to allow tattoo shops in the downtown, as have the city's Planning Commission and Business Improvement District. The Planning Commission will be reviewing the proposal to repeal Chapter 516 of the City Code to allow tattooing Tuesday night at City Hall.
The revised plan would mandate tattoo shops be at least 500 feet from a school and tattooing cannot be visible from the street. Corporation Counsel Bernis Nelson suggested also prohibiting tattoo businesses from buildings used for government use.
Mayor Mary Foster supported most of the areas designated in the downtown area, but maintained commercial spaces near apartment buildings and senior residences should be off-limits.
"It's not a fear. I'm looking at it as a residential use," she said. "We have a very big C-2 district. It's not about whether you like tattoos or not, it's about where you allow a business to set up."
The Common Council is tentatively scheduled to hold a public hearing on the new proposal in July.