Cortlandt Man Charged with Heroin and Cocaine Possession
We are part of The Trust Project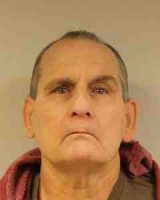 A Cortlandt man was arrested Thursday after quantities of heroin and cocaine were seized from his home on Edward Street.
Marino Magaletti, 63, was charged with several felonies after investigators from the Westchester County Heroin-Opioid Task Force, which included members of the Yorktown, Peekskill and Westchester County police departments, executed a search warrant at about 8 a.m. and discovered 97 small bags of heroin and half a gram of cocaine.
Police said the heroin sells for about $20 a bag on the street. Magaletti was targeted following an investigation into reported drug sales occurring from a basement apartment at 9 Edward Street.
Magaletti was charged with Criminal Possession of a Controlled Substance 3rd Degree (Intent to Sell) in connection with the heroin and Criminal Possession of a Controlled Substance 5th Degree in connection with the cocaine. Both charges are felonies.
He was was arraigned in Cortlandt Town Court and was ordered held without bail at the Westchester County Jail in Valhalla.  He is due back in Cortlandt Town Court on December 11.
The heroin-opioid task force was formed this summer to combat the distribution and sale of heroin and opioid medications in Westchester County.  Task force partners include the county police Narcotics Unit, investigators and prosecutors from the Westchester County District Attorney's Office, and members of the Croton-on-Hudson, Peekskill, Yorktown and Yonkers police departments. The task force works closely with other municipal police departments on investigations across Westchester.