Jones Expected to Win Democratic Nomination in 17th CD; Rocah Has Commanding Lead for D.A.
We are part of The Trust Project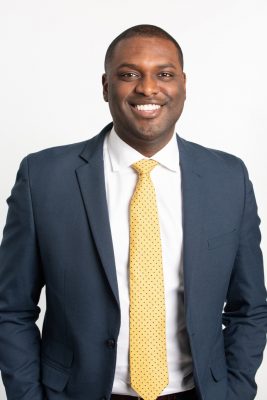 First-time candidate Mondaire Jones appears to be on the verge of a historic victory in the 17th Congressional District's Democratic primary as early voting and Tuesday's in-person tally has given him a sizable lead.
Jones, 33, who was the first challenger to jump into the race last summer three months before Rep. Nita Lowey announced her retirement, has amassed 13,625 votes, to Adam Schleifer's 6,253, according to unofficial tabulations from the Board of Elections in Westchester and Rockland counties. State Sen. David Carlucci is in third with 3,958 votes.
While there are thousands of absentee ballots that won't start to be counted until at least July 1, Jones told supporters that he expects those ballots to break similarly in his favor.
While addressing his supporters, the progressive candidate pledged to be a "people's champion."
"I want you to know that I will never stop fighting for you," Jones said. "That you have all fought alongside me, and that I will keep my promise that I will never stop fighting alongside you because what we've got on the horizon are challenges unlike anything this country has ever faced."
Jones' campaign was bolstered by the endorsements from U.S. senators Bernie Sanders and Elizabeth Warren and Rep. Alexandria Ocasio-Cortez. On June 13, he picked up the endorsement from The New York Times. Some political observers also noted that he had the progressive lane to himself while several more centrist candidates fought for the moderate vote.
Jones, a Spring Valley native and an attorney who formerly worked in the Westchester County Law Department, stressed that his campaign was about several core ideas – healthcare for all, addressing the climate crisis and free tuition in public colleges.
He said his performance "is a moment unlike anything New York's 17th Congressional District has ever seen."
"Sometimes an idea is so powerful that once you do down its path it becomes this unstoppable force," Jones said. "A movement, some people like to say, a movement in this case that has been joined by people from all walks of life, folks from all races, genders, sexual orientations, income brackets and religions, creeds and on and on."
Carlucci issued a statement late Wednesday congratulating Jones as the likely winner.
"I congratulate Mondaire Jones who is likely to win a hard-fought race and offer my assistance in any way I can," Carlucci said. "To the voters and supporters of my campaign, thank you. Our volunteers can be proud of the campaign we ran. I will continue to work hard every day for our community for the rest of my term in the Senate."
If successful in November, Jones would be the first openly gay African-American member of Congress.
"Growing up poor, black and gay, I never imagined somebody like me would run for Congress…let alone being a leading contender for the nomination in the great New York 17th Congressional District," he said.
Should he maintain his lead, Jones is likely to take on Yorktown Republican Maureen McArdle Schulman. Schulman was leading Yehudis Gottesfeld 1,985-417 in Westchester and 2,908-863 in Rockland.
Rocah in Driver's Seat in D.A.'s Race
The campaign for Mimi Rocah, the challenger for the Democratic nomination for Westchester district attorney, exuded confidence late Tuesday evening that results recorded so far "leaves little chance" of incumbent Anthony Scarpino retaining his seat.
Rocah acknowledged that she was hesitant to put out a statement with thousands of votes still to be counted but appeared certain that she would emerge victorious.
"While tonight's results are preliminary, and it is imperative that every vote is counted, our lead is extremely strong and the strength of our support so far makes it clear that we will win this primary," Rocah said in a statement. "We look forward to focusing on and winning the election in November, and reforming criminal justice in our county."
As of late Wednesday afternoon, Rocah was leading Tuesday's in-person vote over Scarpino 27,748-13,064.
The Westchester County Board of Elections estimated at least 50,000 absentee ballots won't start to be counted until next week.